01.12.2017 | Technical advance | Ausgabe 1/2017 Open Access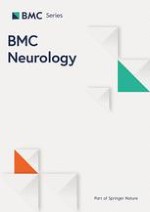 Process for developing rehabilitation practice recommendations for individuals with traumatic brain injury
Zeitschrift:
Autoren:

Librada Callender, Rachel Brown, Simon Driver, Marie Dahdah, Ashley Collinsworth, Shahid Shafi
Abstract
Background
Attempts at measuring quality of rehabilitation care are hampered by a gap in knowledge translation of evidence-based approaches and lack of consensus on best practices. However, adoption of evidence-based best practices is needed to minimize variations and improve quality of care. Therefore, the objective of this project was to describe a process for assessing the quality of evidence of clinical practices in traumatic brain injury (TBI) rehabilitative care.
Methods
A multidisciplinary team of clinicians developed discipline-specific clinical questions using the Population, Intervention, Control, Outcome process. A systematic review of the literature was conducted for each question using Pubmed, CINAHL, PsychInfo, and Allied Health Evidence databases. Team members assessed the quality, level, and applicability of evidence utilizing a modified Oxford scale, the Agency for Healthcare Research and Quality Methods Guide, and a modified version of the Grading of Recommendations, Assessment, Development, and Evaluation scale.
Results
Draft recommendations for best-practice were formulated and shared with a Delphi panel of clinical representatives and stakeholders to obtain consensus.
Conclusion
Evidence-based practice guidelines are essential to improve the quality of TBI rehabilitation care. By using a modified quality of evidence assessment tool, we established a process to gain consensus on practice recommendations for individuals with TBI undergoing rehabilitation.