01.12.2017 | Regular Article | Ausgabe 1/2017 Open Access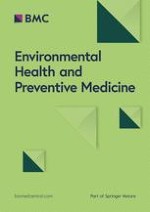 Radio-protective effect and mechanism of 4-Acetamido-2,2,6,6- tetramethylpiperidin-1-oxyl in HUVEC cells
Zeitschrift:
Autoren:

Feng Wang, Peng Gao, Ling Guo, Ping Meng, Yuexing Fan, Yongbin Chen, Yanyun Lin, Guozhen Guo, Guirong Ding, Haibo Wang
Abstract
Objectives
To search for more effective radiation protectors with minimal toxicity, a water-soluble nitroxides Acetamido-Tempol (AA-Tempol) was evaluated for potential radioprotective properties in HUVEC cells (Human Umbilical Vein Endothelial cell line).
Methods
To study the anti-radiation effect of AA-Tempol in cell culture, the viability of irradiated HUVEC cells using a clonogenic survival assay was examined. The anti-apoptosis effects of AA-Tempol using Annexin V/propidium iodide staining in a flow cytometry assay was also evaluated. To elucidate the molecular mechanism of the anti-apoptosis effect of AA-Tempol against X-radiation induced HUVEC cell apoptosis, the expression of Bax, Bcl-2 and p53 and caspase-3 were examined. The changes in the level of malondialdehyde (MDA) and glutathione (GSH) in HUVEC cells after X-radiation were also investigated.
Results
Pretreatment of the HUVEC cells colony with AA-Tempol 1 h before X-radiation significantly increased the colony survival (
p
 < 0.05) compared with the cells without pretreatment. This demonstrates that AA-Tempol provides an effective radiation protection in the irradiated HUVEC cells, thus reducing apoptosis from 20.1 ± 1.3% in 8 Gy X-radiated cells to 12.2 ± 0.9% (1.0 mmol/L
−1
AA-Tempol) in AA-Tempo pretreated HUVEC cells. This implies that 1.0 mM AA-Tempol treatment significantly block the increase of caspase-3 activity in radiated HUVEC cells (
P <
 0.01), causing down-regulation in expressions of Bax and P53 and up-regulation in the expression of Bcl-2. Pretreatment with AA-Tempol also decreased the MDA activities (
P <
 0.01) and increase the GSH level (
P <
 0.05) in HUVEC cells compared to the 8Gy X-radiated cells without pretreatment.
Conclusions
These observations indicate that AA-Tempol is a potential therapeutic agent against the radiation damage.