01.12.2017 | Research article | Ausgabe 1/2017 Open Access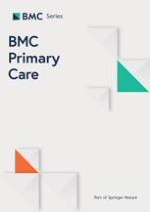 Regional variations of perceived problems in ambulatory care from the perspective of general practitioners and their patients - an exploratory focus group study in urban and rural regions of northern Germany
Zeitschrift:
Autoren:

H. Hansen, N. J. Pohontsch, L. Bole, I. Schäfer, M. Scherer
Abstract
Background
Patients from rural and urban regions should have equitable access to health care. In Germany, the physician-patient-ratio and the supply of medical services vary greatly between urban and rural areas. The aim of our study was to explore the regional variations of the perceived health care problems in ambulatory care from the perspective of affected professionals and laypersons i.e. general practitioners and their patients.
Methods
We conducted 27 focus groups with general practitioners (
n
 = 65) and patients (
n
 = 145) from urban areas, environs and rural areas in northern Germany. Discussions were facilitated by two researchers using a semi-structured guideline. The transcripts were content analyzed using deductive and inductive categories.
Results
General practitioners and patients reported problems due to demographic change and patient behaviour, through structural inequalities and the ambulatory reimbursement system as well as with specialist care and inpatient care. A high physician density, associated with high competition between general practitioners, a high fluctuation of patients and a low status of general practitioners were the main problems reported in urban areas. In contrast, participants from rural areas reported an insufficient physician density, a lack of young recruits in primary care and a resulting increased workload as problematic. All regions are concerned with subjectively inadequate general practitioners' budgets, insufficiently compensated consultations and problems in the cooperation with specialists and inpatient care institutions. Most problems were mentioned by GPs and patients alike, but some (e.g. high competition rates in urban regions and problems with inpatient care) were only mentioned by GPs.
Conclusions
While many problems arise in urban regions as well as in rural regions, our results support the notion that there is an urgent need for action in rural areas. Possible measures include the support of telemedicine, delegation of medical services and reoccupation of vacant practices. The attractiveness of working in rural areas for general practitioners, specialists and clinicians must be increased by consolidating and expanding rural infrastructure (e.g. child care and cultural life). The above mentioned results also indicate that the ambulatory reimbursement system should be examined regarding the reported inequalities. Measures to further enhance the cooperation between general practitioners, specialists and inpatient care should be taken to solve supra-regionally reported problems. Problems showing regional variations indicate the need for measures to balance these variations between the regions.
This is the first German study to analyze subjective views of the stakeholders concerned on regionally variating problems in ambulatory care. Further studies are needed to quantify the extent of the identified problems and differences. A corresponding survey is currently under way.