12.09.2018 | Ausgabe 10/2018 Open Access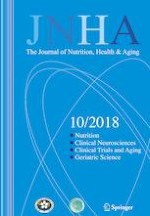 Relationship between Mastery and Caregiving Competence in Protecting against Burden, Anxiety and Depression among Caregivers of Frail Older Adults
Zeitschrift:
Autoren:

Ee-Yuee Chan, G. Glass, K.-C. Chua, N. Ali, W.-S. Lim
Introduction
Therefore, the aim of the current study is to determine the independent effect of mastery and caregiving competence, as well as how they interact with one another, against caregiver burden, anxiety and depression among family caregivers of frail older adults in a multi-ethnic Asian population. These outcomes were chosen as they are sensitive to life situations and are commonly used in studies of stress. We hypothesized that both mastery and caregiving competence will be negatively associated with caregiver burden, anxiety and depression.
Methods
Setting
This was a cross-sectional questionnaire survey from a larger longitudinal study on older patient-family caregiver dyads from the acute and subacute geriatric and general medical wards of a 1300-bedded tertiary hospital in Singapore. We defined caregivers as family members who have the responsibility of decision making and caring for older adults with frailty-related care needs. We consecutively recruited adult family caregivers caring for patients who fulfilled the following criteria: a) aged 65 and above, b) dependent in activities of daily living as documented in their clinical notes, c) current hospital admission is non-elective, and d) not resident of assisted living or longterm care facilities. We excluded patients with no identified caregivers, and who are dangerously ill or receiving palliative care.
Data Collection
Ethics approval was obtained from the Domain-Specific Institutional Review Board of the National Healthcare Group Singapore. Caregivers were asked to respond to the questionnaire based on their situation at home prior to the current hospitalization. The face-to-face survey took approximately 30 to 45 minutes to complete and were administered by trained interviewers who asked caregivers to recall the situation two weeks prior to the current hospitalization.
Measurements
Data Analysis
We performed descriptive analysis of the characteristics of caregivers and patients. We examined univariate associations between mastery and caregiving competence with the outcomes of caregiver burden, anxiety and depression.
We conducted separate models of hierarchical multiple linear regression to examine the associations of two predictor variables, mastery and caregiving competence, with three caregiver outcomes (i.e. caregiver burden, anxiety, and depression, respectively). We built the regression models in this sequence for the predictor variables: mastery alone, caregiving competence alone, and mastery and caregiving competence concurrently. The associations were first explored with caregiver burden, followed by HADS anxiety and then HADS depression. We checked the assumptions of normality, linearity, multicollinearity and homoscedasticity.
We built a base model to control for the background influence of background caregiver and care-recipient characteristics, namely, caregiver age, gender, educational level (tertiary education or lower), living arrangements, presence of domestic helpers, neuropsychiatric behavioural symptoms (Neuropsychiatric Inventory-Questionnaire (NPI-Q) severity) (
33
), and functional independence (Barthel Index) (
32
). Next, we separately entered mastery and caregiving competence (Models 1a and 1b), noting the R2 change from the base model. Finally, we entered mastery, caregiving competence and their interaction term into the same model (Model 2).
For models with the interaction term, we used centered predictor variables (subtracting the mean from each case) to limit the effects of multicollinearity associated with the use of multiplicative terms. A moderating effect is indicated if the interaction term (centered mastery*centered caregiving competence) is statistically significant. Interaction plots were constructed for each outcome at different levels of mastery or caregiving competence (i.e. centered mean and +/- 1 SD). When the interaction was statistically significant, we examined the interaction plot to see how the association between the outcome and mastery depended on caregiving competence, and conversely, how the association between the outcome and caregiving competence depended on mastery.
Results
Characteristics of Caregivers and Care-recipients
A total of 274 patient-caregiver dyads participated in the study (
Table 1
). Caregivers were mostly older adults (mean age of 59 years old), female (65%), married (61%), children of the care-recipients (71%) with secondary level education or lower (64%). The majority (84.7%) were living with their care-recipients and provided caregiving that exceeded 40 hours/ week. Care-recipients have a mean age of 85 years old, mainly female (64%) and half were diagnosed with dementia (50.4%). Caregivers reported moderate levels of caregiver burden, and low levels of anxiety and depression (
Table 1
).
×
Mastery and Caregiving Competence Scales
Total mean scores for mastery and caregiving competence were 19.42 (SD = 3.29) and 11.88 (SD = 2.32) respectively. Both scales exhibited good internal consistency (Cronbach's alpha: 0.78 for mastery scale; 0.74 for caregiving competence scale) (
Table 2
). The items which were most highly endorsed on the mastery scale were "What happens to me in the future mostly depends on me". [mean (SD) = 3.02 (0.62)] and "I can do just about anything I really set my mind to do". [mean (SD) = 2.85 (0.63)]. For caregiving competence, the items with the highest means were that they have learned how to deal with a very difficult situation [mean (SD) = 3.19 (0.81)] and their self-confidence in coping with the daily ups and downs as a caregiver [mean (SD) = 3.00 (0.79)].
×
Table 3
showed that mastery was moderately correlated with caregiving competence (r = 0.40, p < 0.01). The Caregiver Burden was more strongly correlated with mastery (r = -0.59, p < 0.01) than with caregiving competence (r = -0.32, p < 0.01). Similarly, both caregiver anxiety and depression exhibited moderate correlations with mastery but weaker correlations with caregiving competence (
34
).
Regression Analysis
Model 1a with mastery as the predictor variable explained 44% of the total variance (F = 27.24, p < 0.001; beta = -0.49, p <0.001) and an additional 21% variance compared with the base model. Model 1b with caregiving competence as the predictor variable explained 30% of the variance (F = 15.54, p < 0.001; beta = -0.28, p < 0.001) and only 7% additional variance compared with the base model. Model 2 with mastery, caregiving competence and their interaction term, explained 45% of the variance (F = 23.02, p < 0.001); however, the interaction term did not explain a reliable amount of additional variance and was not statistically significant (beta = 0.08, p = 0.093).
Regression Analysis
Discussion
Conclusion
Our study supports the notion that mastery and caregiving competence may protect caregivers from the negative psychological outcomes of caregiving, with mastery having a greater impact than caregiving competence on caregivers' burden, anxiety and depression. Nevertheless, both constructs are important to consider in view of the interaction effect on depression, such that high mastery and high caregiving competence were associated with lower depression levels. The quiet epidemic of caregivers with low mastery and competence and high burden is a major health concern as it can have a direct toll on the caregivers' health, and wider ramifications including care recipients' health and healthcare service utilization. Our findings suggest the need for assessment and targeted interventions to boost mastery and caregiving competence in at-risk caregivers, as mastery and caregiving competence independently influence caregiver outcomes and moderate each other's effect on depression.
Acknowledgments:
The authors are grateful to the study participants for completing the study questionnaire. The authors thank the nursing and medical staff at Tan Tock Seng Hospital for their assistance in the recruitment process. The authors also thank Ji Qiuxiang, Phang Koh Ni and Jolin Chua for helping with the recruitment and data collection. The authors thank Loi Jia Ning for her logistic support. The primary author is grateful to Prof Ding Yew Yoong for his mentorship throughout the study.
Ethics approval and consent to participate:
This study was approved by the Domain- Specific Institutional Review Board of the National Health Group, Singapore (NHG DSRB Ref 2015/00444). All participants provided written informed consent.
Competing interests:
All authors declare that they have no competing interests.
Authors' contributions:
All authors have read and approved the final manuscript. Study concept and design: EC, GG, KC, NA, WL. Data collection: EC, GG. Analysis and interpretation of data: EY, KC, WL. Drafting of the manuscript: EC, GG, WL. Revision of the manuscript: EC, GG, KC, NA, WL.
Funding:
The research was funded by the National Healthcare Group Research Support Scheme, Singapore. The authors have full control of all the primary data and are willing to allow the journal to review their data if needed.
Open Access:
This article is distributed under the terms of the Creative Commons Attribution 4.0 International License (
https://​doi.​org/​creativecommons.​org/​licenses/​by/​4.​0/​
), which permits use, duplication, adaptation, distribution and reproduction in any medium or format, as long as you give appropriate credit to the original author(s) and the source, provide a link to the Creative Commons license and indicate if changes were made.