01.12.2017 | Research article | Ausgabe 1/2017 Open Access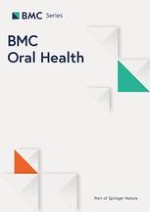 Release kinetics and mitogenic capacity of collagen barrier membranes supplemented with secretome of activated platelets - the in vitro response of fibroblasts of the periodontal ligament and the gingiva
Zeitschrift:
Autoren:

Eva-Maria Mozgan, Michael Edelmayer, Klara Janjić, Manuela Pensch, Michael B. Fischer, Andreas Moritz, Hermann Agis
Abstract
Background
Platelet preparations can stimulate the healing process and have mitogenic properties. We hypothesized that collagen barrier membranes (CBM), clinically used in guided bone regeneration and guided tissue regeneration, can serve as carriers for platelet secretome.
Methods
Secretome was generated from washed platelets and unwashed platelets (washed/unwashed PSEC) and lyophilized onto CBM. Overall appearance of CBM was evaluated by scanning electron microscopy. The impact of PSEC on cell attachment was measured based on fluorescence microscopy with DiI-labeled cells. To assess the release kinetics, supernatants of CBM were collected and medium was replaced at hour 1–48. The mitogenic effect was evaluated with periodontal fibroblasts. Furthermore, the release of total protein, platelet-derived growth factor (PDGF)-BB, and transforming growth factor (TGF) β1 was measured.
Results
CBM overall appearance and cell attachment was not modulated by PSEC. Supernatants taken after one hour induced a mitogenic response in fibroblasts and showed the highest levels of total protein, TGFβ1 and PDGF-BB. These effects decreased rapidly in subsequent supernatants. While supernatants of CBM loaded with unwashed PSEC induced a stronger mitogenic response than supernatants of CBM loaded with washed PSEC this difference between the PSEC preparations was not observed when cells were seeded on 48–hours-washed CBM.
Conclusions
CBM release platelet-derived factors in continuously declining release kinetics.