01.12.2018 | Study protocol | Ausgabe 1/2018 Open Access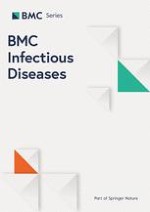 Study on the persistence of Zika virus (ZIKV) in body fluids of patients with ZIKV infection in Brazil
Zeitschrift:
Autoren:

Guilherme Amaral Calvet, Edna Oliveira Kara, Silvana Pereira Giozza, Camila Helena Aguiar Bôtto-Menezes, Philippe Gaillard, Rafael Freitas de Oliveira Franca, Marcus Vinicius Guimarães de Lacerda, Marcia da Costa Castilho, Patrícia Brasil, Patrícia Carvalho de Sequeira, Maeve Brito de Mello, Ximena Pamela Diaz Bermudez, Kayvon Modjarrad, Robyn Meurant, Sihem Landoulsi, Adele Schwartz Benzaken, Ana Maria Bispo de Filippis, Nathalie Jeanne Nicole Broutet, for the ZIKABRA Study Team
Wichtige Hinweise
Electronic supplementary material
Abstract
Background
Zika virus
(
ZIKV) has been identified in several body fluids of infected individuals. In most cases, it remained detected in blood from few days to 1 week after the onset of symptoms, and can persist longer in urine and in semen. ZIKV infection can have dramatic consequences such as microcephaly and Guillain-Barré syndrome. ZIKV sexual transmission has been documented. A better understanding of ZIKV presence and persistence across biologic compartments is needed to devise rational measures to prevent its transmission.
Methods
This observational cohort study will recruit non-pregnant participants aged 18 years and above with confirmed ZIKV infection [positive reverse transcriptase-polymerase chain reaction (RT-PCR) test in blood and/or urine]: symptomatic men and women in ZIKV infection acute phase, and their symptomatic or asymptomatic household/sexual infected contacts. Specimens of blood, urine, semen, vaginal secretion/menstrual blood, rectal swab, oral fluids, tears, sweat, urine and breast milk (if applicable) will be collected at pre-established intervals and tested for ZIKV RNA presence by RT-PCR, other co-infection (dengue, Chikungunya, HIV, hepatitis B and C, syphilis), antibody response (including immunoglobulins M and G), plaque reduction neutralization test (if simultaneously positive for ZIKV and dengue), and ZIKV culture and RNA sequencing. Data on socio-demographic characteristics and comorbidities will be collected in parallel. Participants will be followed up for 12 months.
Discussion
This prolonged longitudinal follow-up of ZIKV infected persons with regular biologic testing and data collection will offer a unique opportunity to investigate the presence and persistence of ZIKV in various biologic compartments, their clinical and immunological correlates as well as the possibility of ZIKV reactivation/reinfection over time. This valuable information will substantially contribute to the body of knowledge on ZIKV infection and serve as a base for the development of more effective recommendation on the prevention of ZIKV transmission.