01.12.2018 | Research | Ausgabe 1/2018 Open Access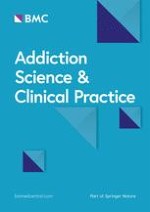 Substance use patterns and in-hospital care of adolescents and young adults attending music concerts
Zeitschrift:
Autoren:

Stephanie M. Ruest, Alexander M. Stephan, Peter T. Masiakos, Paul D. Biddinger, Carlos A. Camargo, Sigmund Kharasch
Abstract
Background
Few studies describe medical complaints and substance use patterns related to attending music concerts. As such, the objective of this study is to describe patient demographics, substance use and intoxication patterns, and medical interventions provided to adolescents and young adults assessed in an emergency department (ED) for complaints directly related to concert attendance.
Methods
A retrospective chart review of patients 13–30 years old who were transported to the ED directly from music concerts between January 2011 and December 2015 was conducted. Descriptive statistics and logistic regression were used to analyze patient demographic, intervention, and substance use data.
Results
There were 115 concerts identified, of which 48 (42%) were linked to 142 relevant ED visits; the total number of attendees at each concert is unknown. The mean age of the 142 described patients was 19.5 years (SD 3.3) with 72% < 21 and 33% < 18; 71% of patients were female and 96% of visits were substance-use related. Mean blood alcohol level was 242 mg/dL (range 104–412, SD 70). Glasgow Coma Scale (GCS) scores ranged from 3 to 15, with a mean of 14. Two patients required intubation and 61% of patients received interventions, including medications (47%), intravenous fluids (46%), specialty consultation (20%), restraints (14%), imaging (6%), and laceration repair (3%). Attendance at pop and electronic dance music concerts was associated with the widest ranges of GCS scores (8–15 and 6–14 respectively), mass casualty incident declarations, and among the highest mean blood alcohol levels (246 and 244 mg/dL, respectively).
Conclusions
Substance use is the predominant reason for music concert related ED visits and patients may have serious levels of intoxication, receiving multiple medical interventions. These data demonstrate the need for additional large-scale studies to confirm trends and increase awareness of this important public health problem.