01.12.2012 | Case report | Ausgabe 1/2012 Open Access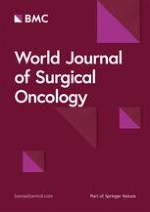 Surgical treatment for thyrotoxic hypokalemic periodic paralysis: case report
Zeitschrift:
Autoren:

Yi-Chu Lin, Che-Wei Wu, Hui-Chun Chen, Hsiu-Ya Chen, I-Cheng Lu, Cheng-Jing Tsai, Wen-Rei Kuo, Feng-Yu Chiang
Wichtige Hinweise
Competing interests
The authors declare that they have no competing interests.
Authors' contributions
YCL, CWW: Data collection, manuscript composition and submission. HCC, HYC, ICL: Took part in the care of the patient, performed literature search, and helped with manuscript preparation. WRK, FYC: Critical revision and supervision, study conception and design.
All authors read and approved the final manuscript.
Abstract
Thyrotoxic hypokalemic periodic paralysis (THPP) is a rare, potentially life-threatening endocrine emergency. It is characterized by recurrent muscle weakness and hypokalemia. Because many THPP patients do not have obvious symptoms and signs of hyperthyroidism, misdiagnosis may occur. The published studies revealed that definitive therapy for THPP is control of hyperthyroidism by medical therapy, radioactive iodine or surgery, but the long-term post-operative follow-up result was not observed. We reported two cases of medically refractory THPP with recurrent paralysis of extremities and hypokalemia, and both were combined with thyroid nodules. Both patients were treated with total thyroidectomy; the pathology revealed that one is Graves' disease with thyroid papillary carcinoma, and the other is adenomatous goiter with papillary hyperplasia. No episode of periodic paralysis was noted and laboratory evaluation revealed normal potassium level during the post-operative follow up. Our experience suggests that total thyroidectomy by experienced surgeon is an appropriate and definite treatment for medically refractory THPP, especially in cases combined with thyroid nodules.