01.12.2018 | Study protocol | Ausgabe 1/2018 Open Access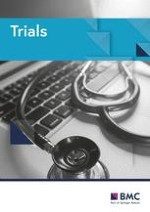 Targeted gluteal exercise versus sham exercise on self-reported physical function for people with hip osteoarthritis (the GHOst trial – Gluteal exercise for Hip Osteoarthritis): a protocol for a randomised clinical trial
Zeitschrift:
Autoren:

Adam Ivan Semciw, Tania Pizzari, Stephanie Woodley, Anita Zacharias, Michael Kingsley, Rod A. Green
Wichtige Hinweise
Electronic supplementary material
Abstract
Background
Clinical practice guidelines recommend exercise as the first line of management for hip osteoarthritis, yet high-quality evidence from Cochrane reviews suggest only slight benefits for pain and physical function; and no benefit on quality of life (low-quality evidence). However, the scope of physical impairments identified in people with hip osteoarthritis may not have been adequately addressed with targeted rehabilitation options in previous randomised controlled trials (RCTs). Potential targeted options include gait retraining to address spatio-temporal impairments in walking; motor control training to address deep gluteal (gluteus minimus) dysfunction; and progressive, high-intensity resistance exercises to address atrophy of the gluteal muscles. The aim of this study is to investigate the effect of a targeted gluteal rehabilitation programme that incorporates gait retraining, motor control and progressive, high-intensity resistance-strength training, to address physical activity levels and self-reported physical function in people with mild to moderate disability from hip osteoarthritis.
Methods
Ninety people diagnosed with mild to moderately disabling hip osteoarthritis will be recruited and randomised to receive one of two exercise programmes (sham or GHOst programme). Interventions will be 12 weeks in duration, with weekly, supervised physiotherapy sessions, and daily home exercises. Both groups will receive standardised education. Outcomes will be assessed at baseline, 7 weeks, 13 weeks (primary time-point) and 25 weeks. The primary outcome will be self-reported physical function measured with the Western Ontario and McMaster Universities Osteoarthritis Index (WOMAC). Secondary outcomes include physical activity measured with a tri-axial accelerometer, physical function tests, self-reported physical activity, isometric hip-muscle strength tests, hip-related patient-reported outcome measures, pain thoughts and depressive symptoms, quality of life, global rating of change, gluteal-muscle activity (electromyography (EMG)) and gluteal-muscle size and adiposity (magnetic resonance imaging (MRI)).
Discussion
This will be the first study to compare a targeted gluteal rehabilitation programme to a sham exercise programme. The targeted GHOst programme includes exercises designed to address gait impairments as well as gluteal-muscle atrophy and dysfunction.
Trial registration
Australian New Zealand Clinical Trials Registry, ID:
ACTRN12617000970​347
. Registered prospectively on 5 July 2017. Protocol version 3.0.