01.12.2017 | Review | Ausgabe 1/2017 Open Access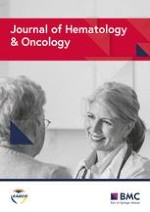 The emerging roles of NGS-based liquid biopsy in non-small cell lung cancer
Zeitschrift:
Autoren:

Yi-Chen Zhang, Qing Zhou, Yi-Long Wu
Abbreviations
ALK
Anaplastic lymphoma kinase
ARMS
Amplification Refractory Mutation System
EGFR
Epidermal growth factor receptor
HER2
Human epidermal growth factor receptor-2
ICGC
The International Cancer Genome Consortium
MET
Mesenchymal–epithelial transition
NGS
Next-generation sequencing
NSCLC
Non-small cell lung cancer
PCR
Polymerase chain reaction
PPV
Positive predictive value
RECIST
Response Evaluation Criteria in Solid Tumors
ROS1
c-ros oncogene 1 receptor
Background
Identifying actionable genomic alterations in patients with advanced NSCLC
Dynamic monitoring of response and resistance to targeted therapies
Diagnostic value in early-stage NSCLC
The potential of NGS-based ctDNA in screening for early-stage NSCLC has been demonstrated in several studies. The median yield of cfDNAs was demonstrated to be significantly higher in patients with early-stage lung adenocarcinomas, as compared to healthy controls (4.9 vs. 2.32 ng,
p
= 0.003). In addition, Log2 ratio-based CNV analysis demonstrated subtle but detectable differences in cfDNAs between patients and controls, suggesting that such assay may sensitively distinguish early-stage disease when in combination with other existing screening strategies such as low-dose CT scanning [
71
]. In addition, the feasibility of detecting genomic alterations in ctDNA/cfDNA by NGS for early-stage NSCLC have been reported. A prospective study conducted in surgical stage I NSCLC showed that the overall concordance rate between tDNA and matched NGS-based ctDNA assay was 50.4%, with a sensitivity of 53.8%, a specificity of 47.3%, and a plasma PPV of 53.2% [
31
]. As the test sensitivity is a key point in detecting early-stage NSCLC with low levels of ctDNA/cfDNA, interpreting these results has to be careful and further evaluation are warranted. In addition to identifying early-stage NSCLC, the ability of detecting both ubiquitous and heterogeneous SNVs by NGS-based cfDNA assay has also been reported in a pilot study, revealing intratumor heterogeneity in early-stage NSCLC [
72
]. Moreover, a promising strategy that enabled early detection and mapping the primary growth site of a tumor was recently demonstrated by characterization of methylation haplotyping in plasma cfDNA via the combined use of whole-genome bisulfite sequencing and other analysis in 59 patients with lung or colorectal cancer [
73
].
The use of NGS-based liquid biopsy in screening for early-stage NSCLC is challenging, as an increased risk of false-positive results is more likely with the increased sensitivity [
74
]. Clinical concerns on early-stage cancer detection by ctDNA have arisen [
75
], whether oncologists should take action or follow "watch and wait" strategy in case of positive screening results. Integrating the use of low-dose CT screening with NGS-based liquid biopsy might hopefully reduce the lead-time bias and facilitate early detection in high-risk population for lung cancer. However, how shall clinicians take action in case one has positive findings from NGS-based liquid biopsy but no imaging abnormalities remains a challenge to be solved in the future.
Tracking spatiotemporal tumor evolution
With the application of NGS, intratumoral clonal heterogeneity has been demonstrated to be a key factor fostering therapeutic resistance to anti-cancer treatments [
76
]. Spatiotemporal tumor evolution undertreatment selection might be the root of intratumoral heterogeneity. NGS-based liquid biopsy has appeared to be a valuable approach to decipher the spatiotemporal tumor evolution of lung cancer. Two evolving patterns of MTL have been identified in a recent study which performed serial monitor of ctDNA from 38 patients with advanced lung cancer (NSCLC accounting for 95%) by digital NGS [
54
]. One pattern is the clonal changes while receiving targeted therapy; the other is the global changes to PD-1 checkpoint inhibitors, chemotherapy, or radiation. Additionally, a large observational study called Tracking Lung Cancer Evolution Through Treatment (TRACERx) has been launched (NCT01888601) to depict the spatiotemporal evolution trace of early-stage lung cancer [
77
]. A bespoke multiplex-PCR NGS approach to ctDNA profiling in the first 100 TRACERx has demonstrated the feasibility to characterizing the subclonal dynamics of relapsing NSCLC and identifying the emerging subclones prior to clinical recurrence. By following both clonal and subclonal single nucleotide variants (SNVs) present in pre-operative plasma and at the time of recurrence, the study found that 48% of patients had ≥ 2 detectable SNVs in ctDNA. The median interval between ctDNA detection and relapse detected by CT scanning was 70 days. Besides, the phylogenetic origin of the metastatic subclone could be traced [
78
]. Just as the Chinese strategist Sun Tzu ever said, "Know yourself and know your enemy, you could win every war". NGS-based liquid biopsy might potentially contribute to piecing together a more precise picture of how tumor evolve and help us evolve our treatment strategies accordingly to reshape this heterogeneous population.
Along with deeper insights into lung cancer come novel challenges. As mentioned in the study of ctDNA profiling in the first 100 TRACERx, the estimated cost per patient for sequencing of a single tumor region, synthesis of a patient-specific assay panel, and profiling of five plasma sample is $1750. How to incorporate novel findings from these high-cost studies into improving clinical outcomes is a key practical question. One potential approach might be adapting treatment strategy according to evolutionary dynamics to improve the efficacy of current available agents. DARWIN I study (NCT02183883), which involves patients registered to TRACERx study, will assess if targeting
EGFR
and
HER2
mutations by afatinib in NSCLC is more effective when these mutations are truncal dominant mutations (≥ 50%), as opposed to non-dominant (≥ 5 to < 50%) or low-frequency mutations (< 5%) [
79
]. DARWIN II (NCT02314481) is an exploratory phase II study examining the role of intratumor heterogeneity and predicted neo-antigens on the anti-tumor activity of anti-PDL1 immunotherapy [
80
]. Relationship between intratumor heterogeneity and cfDNA/CTCs will be explored, which may develop tools for patient selection and monitoring to be examined in future studies. Despite these studies are still in infancy, such endeavors might potentially refine treatment strategies to improve patient outcomes in the near future.
Conclusions
The integration of NGS and liquid biopsy might complement the gold standard tissue testing and thrive to be a promising candidate of genomic profiling in NSCLC. NGS-based ctDNA assay might be applied in identifying actionable genomic alterations, dynamically monitoring response and resistance to targeted agents, prescreening early-stage lung cancer, and tracking spatiotemporal evolution of lung cancer (Fig.
2
). However, challenges remain such as difficulties in distinguishing clinical meaningful driver genomic alterations, defining valid cut-off frequency of being clinically relevant, obstacles in identifying dominant resistance mechanisms, when to take action in case of positive ctDNA screening results in early-stage NSCLC, and cost-effectiveness of tacking tumor evolution. Further studies are warranted to overcome these challenges to define the clinical utility of NGS-based liquid biopsy.
×
Acknowledgements
This work was supported by the National Key Research and Development Program of China (Grant No.2016YFC1303800), Guangdong Provincial Key Laboratory of Lung Cancer Translational Medicine (Grant No. 2012A061400006), and Natural Science Foundation of Guangdong Province (Grant No. 2015A030313539).
Availability of data and materials
The material supporting the conclusion of this review has been included within the article.
Ethics approval and consent to participate
This is not applicable for this review.
Consent for publication
This is not applicable for this review.
Competing interests
The authors declare that they have no competing interests.
Publisher's Note
Springer Nature remains neutral with regard to jurisdictional claims in published maps and institutional affiliations.
Open Access
This article is distributed under the terms of the Creative Commons Attribution 4.0 International License (
http://​creativecommons.​org/​licenses/​by/​4.​0/​
), which permits unrestricted use, distribution, and reproduction in any medium, provided you give appropriate credit to the original author(s) and the source, provide a link to the Creative Commons license, and indicate if changes were made. The Creative Commons Public Domain Dedication waiver (
http://​creativecommons.​org/​publicdomain/​zero/​1.​0/​
) applies to the data made available in this article, unless otherwise stated.