01.12.2018 | Study protocol | Ausgabe 1/2018 Open Access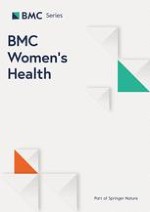 The FOAM study: is Hysterosalpingo foam sonography (HyFoSy) a cost-effective alternative for hysterosalpingography (HSG) in assessing tubal patency in subfertile women? Study protocol for a randomized controlled trial
Zeitschrift:
Autoren:

Joukje van Rijswijk, Nienke van Welie, Kim Dreyer, Machiel H. A. van Hooff, Jan Peter de Bruin, Harold R. Verhoeve, Femke Mol, Kimiko A. Kleiman-Broeze, Maaike A. F. Traas, Guido J. J. M. Muijsers, Arentje P. Manger, Judith Gianotten, Cornelia H. de Koning, Aafke M. H. Koning, Neriman Bayram, David P. van der Ham, Francisca P. J. M. Vrouenraets, Michaela Kalafusova, Bob I. G. van de Laar, Jeroen Kaijser, Miriam F. van Oostwaard, Wouter J. Meijer, Frank J. M. Broekmans, Olivier Valkenburg, Lucy F. van der Voet, Jeroen van Disseldorp, Marieke J. Lambers, Henrike E. Peters, Marit C. I. Lier, Cornelis B. Lambalk, Madelon van Wely, Patrick M. M. Bossuyt, Jaap Stoker, Fulco van der Veen, Ben W. J. Mol, Velja Mijatovic
Abstract
Background
Tubal pathology is a causative factor in 20% of subfertile couples. Traditionally, tubal testing during fertility work-up is performed by hysterosalpingography (HSG). Hysterosalpingo-foam sonography (HyFoSy) is a new technique that is thought to have comparable accuracy as HSG, while it is less expensive and more patient friendly. HyFoSy would be an acceptable alternative for HSG, provided it has similar effectiveness in terms of patient outcomes.
Methods/design
We aim to compare the effectiveness and costs of management guided by HyFoSy or by HSG. Consenting women will undergo tubal testing by both HyFoSy and HSG in a randomized order during fertility work-up. The study group will consist of 1163 subfertile women between 18 and 41 years old who are scheduled for tubal patency testing during their fertility work-up. Women with anovulatory cycles not responding to ovulation induction, endometriosis, severe male subfertility or a known contrast (iodine) allergy will be excluded. We anticipate that 7 % (
N
= 82) of the participants will have discordant test results for HyFoSy and HSG. These participants will be randomly allocated to either a management strategy based on HyFoSy or a management strategy based on HSG, resulting in either a diagnostic laparoscopy with chromopertubation or a strategy that assumes tubal patency (intrauterine insemination or expectant management). The primary outcome is ongoing pregnancy leading to live birth within 12 months after randomization. Secondary outcomes are patient pain scores, time to pregnancy, clinical pregnancy, miscarriage rate, multiple pregnancy rate, preterm birth rate and number of additional treatments. Costs will be estimated by counting resource use and calculating unit prices.
Discussion
This trial will compare the effectiveness and costs of HyFoSy versus HSG in assessing tubal patency in subfertile women.