01.12.2018 | Research article | Ausgabe 1/2018 Open Access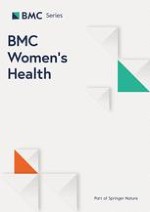 The knowledge and perceptions of the first year medical students of an International University on family planning and emergency contraception in Nicosia (TRNC)
Zeitschrift:
Autoren:

Ozen Asut, Ovgu Ozenli, Gizem Gur, Elif Deliceo, Buse Cagin, Okan Korun, Ozgur Turk, Songul Vaizoglu, Sanda Cali
Wichtige Hinweise
Electronic supplementary material
Abstract
Background
Informing the individuals on family planning including emergency contraception is a significant step for preventing unintended pregnancies. Although there is a number of studies on family planning and emergency contraception globally and in Turkey, no such data are available in the Turkish Republic of Northern Cyprus. The objective of this study was to evaluate the knowledge and perceptions on family planning and emergency contraception of the first year students of an international medical school in Nicosia, Northern Cyprus and to increase awareness for developing new policies on the issue.
Methods
The data of this cross-sectional study were collected in February 2016 by a questionnaire of 36 questions. Of the 229 students, 189 (82.5%) completed the questionnaire. The data were evaluated by SPSS 18.0 statistical program. The differences of variables were evaluated by Chi square test,
p
< 0.05 being accepted as significant.
Results
The distribution of participants from 23 countries according to nationality revealed three leading countries: Nigeria, Turkey and Syria. Of the students, 53.6% knew the definition of family planning. The sources of information were mainly school, the internet and media, with a total of 60.9% of the participants who stated having prior information on the subject.
Awareness of contraceptive methods was indicated by more than 90% and emergency contraception by 66.1% of the participants. However, the students were unable to differentiate between modern and traditional family planning methods; 85.6% did not have knowledge of the most effective period for emergency contraception and 63.1%, of the definition of emergency contraceptive pills.
Conclusions
In conclusion, the knowledge and awareness level of the first year medical students on family planning and emergency contraception was insufficient. Family planning and emergency contraception education should be provided for the students at the first year of all faculties as well as medical schools and relevant programs should be included in the curricula of medical education.