01.12.2021 | Research | Ausgabe 1/2021 Open Access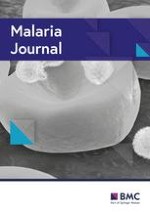 The use of dried tube specimens of
Plasmodium falciparum

in an external quality assessment programme to evaluate health worker performance for malaria rapid diagnostic testing in healthcare centres in Togo
Zeitschrift:
Autoren:

Ameyo M. Dorkenoo, Kafui Codjo Kouassi, Adjane K. Koura, Martin L. Adams, Komivi Gbada, Gnatoulma Katawa, Kossi Yakpa, Remi Charlebois, Ekaterina Milgotina, Michele O. Merkel, Michael Aidoo
Wichtige Hinweise
Publisher's Note
Springer Nature remains neutral with regard to jurisdictional claims in published maps and institutional affiliations.
Abbreviations
CDC
Centers for Disease Control and Prevention
EQA
External quality assurance
GSSHealth
Global Scientific Solutions for Health
ISO
International Organization for Standardization
RDT
Malaria rapid diagnostic test
NMCP
National Malaria Control Programme
NQAPM
National Quality Assessment Programme Management
PBS
Phosphate buffered saline
PCR
Polymerase chain reaction
pLDH
Parasite lactate dehydrogenase
QMS
Quality management system
SLIPTA
Stepwise Laboratory Improvement Process Towards Accreditation
WHO
World Health Organization
Background
When RDTs are used and stored under optimal conditions (e.g. light, temperature and humidity levels), they can accurately detect malaria antigens. Recognizing that optimal conditions do not exist in many POC settings, it is important to monitor RDT usage and identify opportunities to maintain high standards of patient care.
Methods
This was a nationwide proficiency testing survey for health workers at 80 health centres across 40 districts and six regions, selected as described below, that use RDTs to diagnose malaria cases representing a subset of all testers within Togo. These 80 health centres represent 9.6% of the total 835 health centres in Togo which use RDTs and have been accredited by the National Malaria Control Programme (NMCP). A cut off of 80 sites for this activity was necessary based on the total number of DTS vials available. The programme was performed in Togo in October 2018.
Site selection and organization of PT activity
The PT activities were planned and implemented by the National Quality Assessment Programme Management (NQAPM) team of the Division of Laboratories of Togo Ministry of Health. Three field teams from the central level conducted the activity in the following health regions: Team 1: Lomé and Maritime health regions; Team 2: Plateaux health region and Team 3: Centrale, Kara and Savanes health regions.
Based on the information from the NMCP and the number of PT samples available for use, a subset, selected as described below, of the total number of health centres using RDT to diagnose malaria were selected to be included in the malaria PT activity. As sites are unevenly distributed within Togo, facilities in locations with high capacities of microscopy diagnosis (e.g. Lomé) were eliminated to give priority to locations with lower level facilities or without a dedicated laboratory. A second review of the list of sites was undertaken to identify those sites with higher throughput of patients and group them geographically to ensure representation of all six health regions of Togo while maintaining ease of access by the field teams. Finally, after applying these criteria, 80 of these sites were randomly selected as participant sites with all workers present on the day of the field team visit being evaluated. The number of facilities meeting these criteria and selected to participate in the PT programme varied across 6 regions, with Centrale Region represented by 10 facilities, Kara Region by 13 facilities, Lomé Region by 7 facilities, Maritime Region by 17 facilities, Plateaux Region by 24 facilities, and Savanes Region by 9 facilities (Fig.
1
).
×
Dried tube specimen preparation
DTS were prepared in the USA as previously described [
11
]. Briefly, a culture-adapted
P. falciparum
strain 3D7 parasite line was grown in culture and harvested when parasitaemia reached 2% (~ 100,000 parasites/µL). Parasite preparation was then diluted with washed (in incomplete medium; RPMI1640, Gibco™ Thermo Fisher, Grand Island, NY, USA) parasite negative blood at a similar haematocrit to generate preparations with 0, 100, 200, 500 or 1000 parasites/µL. Parasite negative blood was procured from a US-based blood bank and were collected from US resident donors with no reported overseas travel and confirmed by PCR to have no malaria infections. Blood was determined to be HIV and HBV negative. Blood was also confirmed in the CDC malaria laboratory to not produce a positive test on RDTs before being used to produce DTS. The diluted parasite preparations were then tested on a histidine-rich protein 2 (HRP2)-based RDT brand with performance characteristics that met World Health Organization (WHO) procurement criteria [
9
]. After confirmation of reactivity, the diluted parasites were distributed in 50 µL aliquots in Sarstedt® Type I microtubes (Sarstedt Inc., Newton, NC, USA) and, with the caps open, air-dried overnight in a biosafety cabinet.
To check that baseline reactivity was not affected by drying, 1 vial of DTS at each of the parasite densities was re-hydrated with a solution of PBS-Tween20 (Sigma Aldrich, St. Louis, MO, USA) and tested on the same RDTs brands as prior to drying. All DTS vials were from the same batch and stored at + 4°C before shipping via commercial air service at ambient temperatures to Togo and, similarly, were stored centrally in Lomé at + 4°C prior to field activities. As previously described, short term storage (up to 4 weeks) at ambient temperatures does not impact the reactivity of the DTS [
12
].
RDT procurement and storage
A batch of SD Bioline® Malaria Ag Pf RDT (lot number 05CD094A, manufactured in Republic of Korea 09/25/2017, expiration date 09/24/2019) used in Togo was obtained from the NMCP for use in preliminary QC of DTS and in the PT. All procured kits were stored centrally until use. This allowed for the same lot number of kits to be used throughout the evaluation and provided an opportunity for baseline assessment prior to using the kits for the PT as well as eliminating the potential impact of variable storage conditions at testing sites. RDTs and DTS were provided to each health centre by the NQAPM team at the time of PT.
Quality control (QC) of dried tube specimen at malaria reference laboratory in Togo
Before distributing DTS vials to sites, the DTS panels were evaluated by the NQAPM in collaboration with the NMCP in the malaria reference laboratory in Lomé. Six aliquots of each parasitaemia level (0, 100, 200, 500, and 1000 parasites/µl), 30 vials in total, were reconstituted in 50 µL of PBS-Tween rehydration buffer according to standard procedures provided by the malaria laboratory, CDC. Tubes were allowed to rehydrate for 1.5 h, gently shaken and 5 µL were then tested using SD Bioline® Malaria Ag Pf RDT (Standard Diagnostics, Inc., Abbott, Gyeonggi, Korea) in the same manner as patient blood samples would be tested.
Reconstitution of the specimens
To standardize reconstitution and remove a potential source of error, all DTS were reconstituted by the NQAPM team in the field according to the procedure provided by the CDC malaria laboratory and described in previous paragraph. Each reconstituted DTS contained 50 µl of sample and thus provided sufficient sample to evaluate multiple health workers at a given site.
Distribution of samples and site visits
To evaluate the performance of the health workers using RDTs, PT panels comprised of five reconstituted samples with different parasite densities (0, 100, 200, 500, 1000 parasites/µl) were distributed to health centres and selected laboratories. One facility received only three samples containing 0, 100, and 1000 parasites/µl due to an insufficient number of samples with parasite density of 200 and 500 parasites/µl. DTS vials were rehydrated onsite as described above. A total of 235 health workers participated in the PT activity, with three, two and one health workers testing samples in 76, three and one health facility, respectively. The number of participants at each site was a function of the number of staff on duty at the time of the supervisory visit. All personnel with a role in RDT work and present on the day of the visit participated in the PT. The NQAPM team explained the PT procedure to the health workers prior to providing reconstituted DTS. To record the observations, each evaluated health worker received a results form designed by the NQAPM. Completed forms were collected by the field teams and returned to the NQAPM for analysis.
Statistical methods
XLSTAT Basic (version 2019, Addinsoft, France), a statistical application for Microsoft Excel®, was used for statistical analysis of data and Tableau Desktop (Version 2019.4, Tableau Software, Inc., USA) was used for data visualization. The difference between proportions was assessed using Chi-square test, followed by Marascuilo procedure to identify proportions responsible for statistically significant differences. Correlation between proportions of qualified testing personnel and regional performance was assessed using Pearson's correlation coefficient. Paired Student's
t
-test was used to compare the means of two paired samples.
P
-value of < 0.05 was considered significant. For the assessment of individual tester performance, PT scores were calculated as percentage of samples identified by a tester correctly (that is, negative aliquot content was tested negative and positive aliquot content was tested positive). For the assessment of health centre, district, or regional performance, correct results were aggregated as percentage of tests performed correctly at corresponding level from a total number of tests performed at corresponding level. For this analysis, a level of 80% correct PT result was selected as a value to mark acceptable proficiency. While 80% correct is used as a threshold for malaria microscopy testing and Stepwise Laboratory Quality Improvement Process Towards Accreditation (SLIPTA) 5-star certification, ideally testers would achieve 100% correct results on PT to offer appropriate patient care when conducting malaria testing.
Results
Discussion
While health workers who conduct diagnostic testing in the laboratory or at the point-of-care strive to operate under a well-functioning QMS, such systems are not always in place. The QMS, an ISO15189:2012 requirement, is comprised of procedures and activities that contribute to a testing system, with the goal of achieving accurate and reliable results for appropriate patient management. The use of QC material for malaria rapid testing, as a part of QMS, can be used to ascertain competency for testing. The programme described in this paper utilized DTS to assess health worker competency, through a PT programme, for performing malaria rapid diagnostic tests.
Incorrect results and incorrect interpretation of results have negative clinical implications. While no false positive results were reported by study participants, 34 (43%) of 500 parasites/µl and 13 (16%) of 1000 parasites/µl samples were incorrectly deemed negative by at least one tester at a site. At a site level, 13 (16%) of 500 parasites/µl but none of 1000 parasites/µl samples were designated as negative by all testers at a site. This creates a case for testing of samples by multiple staff members or for results to be confirmed via microscopy where personnel and reagent resources allow.
Conclusions
Using malaria DTS, the Division of Laboratories of Togo Ministry of Health was able to conduct a nationwide proficiency testing activity across multiple health worker categories. This PT programme validates the feasibility of the use of malaria DTS for PT in a field setting. The ease of preparation, dissemination, shipping and reconstitution of the DTS, along with reportable results from testers, demonstrates that DTS can serve as well-characterized, stable blinded samples for PT at parasite densities above the LOD of the rapid tests.
The PT data from Togo demonstrates that there is room for adherence to QMS and use of QC to assess health worker competency to improve malaria rapid testing across all testing settings. This programme showed that regardless of education level, the challenge for RDT users lies closer to lower parasitemia levels where minor errors in technique during testing can become much more impactful.
High-quality and routine (at minimum yearly) health worker assessments, training, site supervision and monitoring visits to follow adherence to the testing protocol can contribute to higher levels of health worker performance. These practices coupled with other QMS principles can standardize testing, thus improving patient outcomes [
25
,
26
].
Acknowledgements
The authors thank the Ministry of Health of Togo for the opportunity to carry out this work, Dr. Atcha-Oubo Tina and M. Adjeloh Poukpessi (in memoriam) of National Malaria Control Programme of Togo who facilitated this survey and the health workers who participated in the PT programme. The authors also thank the Malaria Laboratory Research and Development Unit, CDC Atlanta for having supported the strengthening of laboratory capacity in Togo through this activity.
Declarations
The findings and conclusions in this report are those of the author(s) and do not necessarily represent the official position of the Centers for Disease Control and Prevention/the Agency for Toxic Substances and Disease Registry.
Ethics approval and consent to participate
As this activity was a routine activity of Division of laboratories, specific ethic approval was not required. However, oral agreement to participate was obtained from each health worker before completing the PT.
Consent for publication
Not applicable.
Competing interests
The authors declare that they have no competing interests.
Open Access
This article is licensed under a Creative Commons Attribution 4.0 International License, which permits use, sharing, adaptation, distribution and reproduction in any medium or format, as long as you give appropriate credit to the original author(s) and the source, provide a link to the Creative Commons licence, and indicate if changes were made. The images or other third party material in this article are included in the article's Creative Commons licence, unless indicated otherwise in a credit line to the material. If material is not included in the article's Creative Commons licence and your intended use is not permitted by statutory regulation or exceeds the permitted use, you will need to obtain permission directly from the copyright holder. To view a copy of this licence, visit
http://​creativecommons.​org/​licenses/​by/​4.​0/​
. The Creative Commons Public Domain Dedication waiver (
http://​creativecommons.​org/​publicdomain/​zero/​1.​0/​
) applies to the data made available in this article, unless otherwise stated in a credit line to the data.
Publisher's Note
Springer Nature remains neutral with regard to jurisdictional claims in published maps and institutional affiliations.