01.12.2017 | Debate | Ausgabe 1/2017 Open Access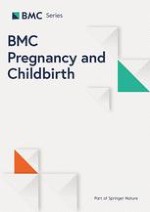 When is the use of pacifiers justifiable in the baby-friendly hospital initiative context? A clinician's guide
Zeitschrift:
Autoren:

Welma Lubbe, Wilma ten Ham-Baloyi
Abbreviations
BFHI
Baby friendly hospital initiative
NICU
Neonatal intensive care unit
SIDS
Sudden infant death syndrome
UNICEF
United Nations International Children's Emergency Fund
WHO
World Health Organization
Background
Exclusive breastfeeding in newborn infants is well researched and agreed upon as an essential aspect of newborn care as is evident from guidelines by the World Health Organization (WHO). Sucking is an important milestone for every newborn infant to master to ensure exclusive breastfeeding after birth, and it also contributes to self-regulatory behaviour [
1
] and bonding. Non-nutritive sucking (NNS), or sucking not for the purpose of feeding, is a precursor to nutritive sucking [
2
,
3
], and holds various physiological benefits including improved digestion, behavioural organisation [
4
], pain management, and prevention of aspiration [
5
]. Furthermore, the American Academy of Pediatric (AAP) has published recommendations on the use of pacifiers in healthy infants associated with a reduction in the risk of sudden infant death syndrome (SIDS) [
6
]. Although these benefits have been documented, the use of pacifiers to support NNS is not welcomed in pro-breastfeeding contexts, such as hospitals holding or working towards obtaining Baby Friendly Hospital Initiative (BFHI) status, and consequently also not welcomed in neonatal intensive care environments.
However, the risk of losing the sucking reflex has been identified in infants separated from their mothers for extended periods [
4
], and the contribution of NNS has been highlighted for preserving the reflex and enhancing physiological stability in infants, especially in situations of mother–infant separation when, for example, the infant is admitted to a neonatal intensive care unit (NICU) [
7
] or the mother is very ill and admitted to high or intensive care. Healthcare professionals have started to review the prohibited use of pacifiers as stated in the 'Ten Steps to Successful Breastfeeding' as part of the BFHI. The Nordic and Quebec working group [
8
], for example, has proposed expanding the BFHI Ten Steps to include the use of pacifiers in the NICU when justifiable as the current BFHI policy does not include the NICU context at all. Another approach to "Promoting and Protecting Breastfeeding for Vulnerable Infants" is the Spatz Ten Steps Model. This model outlines the following ten steps: providing parents with information to make an informed decision to breastfeed; assisting mothers with the establishment and maintenance of milk supply; correct breast milk management (storage and handling); developing procedures to feed the infant the breast milk; skin-to-skin care creates opportunities for NNS at the breast; managing the transition to breast; measuring milk transfer; preparation of infant and family for discharge; and appropriate follow-up care [
9
]. Implementation of this model in an 82-bedded NICU over a period of three years (2010–2013) resulted in an increased parent satisfaction with nurses' support of breastfeeding and a 3.1‐fold greater odds of the infant receiving mother's own milk at discharge [
10
]. None of the available models however include the developing suck-swallow-breathe (SSB) co-ordination as the final step in transition to oral feeds.
To clarify the current points of departure and opinions regarding the use of pacifiers in ill and healthy infants, and to provide evidence supporting the use or non-use of pacifiers in cases of mother–infant separation, we present literature to support informed, clinical decision-making on the appropriate use of pacifiers in various situations. We discuss the literature dealing with the development of sucking during the fetal period; background to the BFHI; and the expansion of the Ten Steps as presented by Nyqvist et al [
8
]. We also discuss the value of NNS and presumed risks associated with pacifier use, and we conclude with recommendations for pacifier use as presented by Sexton and Natale [
11
] and the AAP [
12
]. Our paper adds to the knowledge base by providing arguments and evidence that allow clinicians to make informed decisions on appropriate circumstances for the use of pacifiers, and by outlining a scientific and evidence-based clinical guide for pacifier use.
Discussion
Conclusions
Breastfeeding or the use of expressed human milk is an essential practice that should be protected and promoted to ensure the survival of newborn infants. The practice of breastfeeding has moved through different phases of popularity over the decades, but currently the evidence is overwhelmingly in support of it. Its importance should be highlighted and its practice should be supported by all healthcare professionals.
The drive towards best practice gave rise to initiatives such as the Baby-Friendly Hospital Initiative, which includes Ten Steps to Successful Breastfeeding. However, until recently this initiative did not provide for infants outside the healthy birth environment, such as high-risk, sick and immature infants separated from their mothers. In these circumstances additional support is required to achieve breastfeeding, and the literature strongly supports the use of pacifiers in justifiable situations to prevent delays in feeding development and to support infants in reaching maturity on different levels of development, such as feeding, motor organisation, neurobehaviour and self-regulation. Despite the evidence supporting the use of pacifiers, the practice encounters challenges because views vary on the matter. Furthermore, studies conducted vary in ages, feeding practices, deficits, and medical conditions in the cohorts of infants used which makes it difficult to draw definite conclusions regarding the safe use, duration and design of pacifiers in NICUs.
We have presented the argument that pacifier use is justifiable in specific conditions, such as immaturity and other medical situations and when the mother is not available. The benefits of using pacifiers are reported in the literature as supporting soothing in infants; enhancing maturation and protecting the suck reflex; and lowering the risk of SIDS. It is, however, essential to have guidelines available for clinicians to be able to assess the safety of a pacifier's design and to be able to apply general measures to ensure safety when using pacifiers, specifically in the NICU context and/or with infants with special needs. Finally, pacifiers have an 'expiry date' and use should be ceased after six months of age to prevent complications such as otitis media and dental malocclusions.
A pacifier is an aid that can be used during mother–infant separation and to support breastfeeding in a therapeutic manner. Pacifiers should only be used in justifiable situations and in collaboration with or under the supervision of a healthcare professional who is concerned about protecting breastfeeding.
Acknowledgements
The authors would like to thank their institutions (North-West University and Nelson Mandela Metropolitan University) for providing support in writing of the article by means of writing workshops and academic experts which assisted the authors in drafting and finalised this paper, time to write and good collaborative relationships.
Funding
No funding were obtained for this article.
Availability of data and materials
All data generated or analysed during this study are included in this published article.
Authors' contributions
WL conceptualised the paper and prepared the manuscript. WtHB co-wrote the paper and assisted with its technical preparation. Both authors contributed to the intellectual content and read and approved the final manuscript.
Authors' information
All authors of this paper are committed to supporting breastfeeding with a special interested in doing so in special situations and we support the work done to establish the Baby-Friendly Hospital Initiative as well as its expansion to the neonatal ward context.
Competing interests
The authors declare that they have no competing interests.
Consent for publication
Not applicable.
Ethics approval and consent to participate
Not applicable.
Publisher's Note
Springer Nature remains neutral with regard to jurisdictional claims in published maps and institutional affiliations.
Open Access
This article is distributed under the terms of the Creative Commons Attribution 4.0 International License (
http://​creativecommons.​org/​licenses/​by/​4.​0/​
), which permits unrestricted use, distribution, and reproduction in any medium, provided you give appropriate credit to the original author(s) and the source, provide a link to the Creative Commons license, and indicate if changes were made. The Creative Commons Public Domain Dedication waiver (
http://​creativecommons.​org/​publicdomain/​zero/​1.​0/​
) applies to the data made available in this article, unless otherwise stated.