01.12.2018 | Research article | Ausgabe 1/2018 Open Access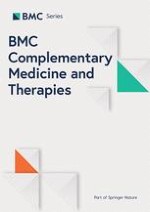 Which risk understandings can be derived from the current disharmonized regulation of complementary and alternative medicine in Europe?
Zeitschrift:
Autoren:

Solveig Wiesener, Anita Salamonsen, Vinjar Fønnebø
Abstract
Background
Many European citizens are seeking complementary and alternative medicine (CAM). These treatments are regulated very differently in the EU/EFTA countries. This may demonstrate differences in how risk associated with the use of CAM is perceived. Since most CAM treatments are practiced fairly similarly across Europe, differing risk understandings may influence patient safety for European CAM users. The overall aim of this article is thus to contribute to an overview and awareness of possible differing risk understandings in the field of CAM at a policymaking/structural level in Europe.
Methods
The study is a re-analysis of data collected in the CAMbrella EU FP7 document and interview study on the regulation of CAM in 39 European countries.
The 12 CAM modalities included in the CAMbrella study were ranked with regard to assumed risk potential depending on the number of countries limiting its practice to regulated professions. The 39 countries were ranked according to how many of the included CAM modalities they limit to be practiced by regulated professions.
Results
Twelve of 39 countries generally understand the included CAM treatments to represent "high risk", 20 countries "low risk", while the remaining 7 countries understand CAM treatments as carrying "very little or no risk". The CAM modalities seen as carrying a risk high enough to warrant professional regulation in the highest number of countries are chiropractic, acupuncture, massage, homeopathy and osteopathy.
The countries understanding most of the CAM modalities in the study as potentially high-risk treatments are with two exceptions (Portugal and Belgium) all concentrated in the southeastern region of Europe.
Conclusion
The variation in regulation of CAM may represent a substantial lack of common risk understandings between health policymakers in Europe. We think the discrepancies in regulation are to a considerable degree also based on factors unrelated to patient risk. We argue that it is important for patient safety that policy makers across Europe address this confusing situation. This could be done by applying the WHO patient safety definitions and EU's policy to facilitate access to "
safe and high-quality healthcare
", and regulate CAM accordingly.