01.12.2018 | Research article | Ausgabe 1/2018 Open Access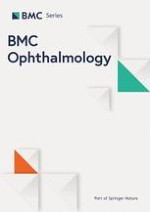 A five-year retrospective study of the epidemiological characteristics and visual outcomes of pediatric ocular trauma
Zeitschrift:
Autoren:

Edita Puodžiuvienė, Giedrė Jokūbauskienė, Monika Vieversytė, Kirwan Asselineau
Wichtige Hinweise
Electronic supplementary material
Abstract
Background
Pediatric trauma can lead to serious visual impairment as a result of the trauma itself or secondary to amblyopia. Precise data on epidemiological characteristics and visual outcomes of pediatric ocular injuries are valuable for the prevention of monocular blindness.
Methods
A total of 268 cases of pediatric ocular trauma admitted to the Department of Ophthalmology of the Lithuanian University of Health Sciences Hospital from January 2008 to December 2013 were retrospectively reviewed. Data analysed included age, sex, cause, type and treatment of injury, initial and final visual acuity (VA) and tissues involvement. Eye injuries were classified by Birmingham Eye Trauma Terminology (BETT) and Ocular Trauma Classification System (OTCS).
Results
The age of children ranged from 6 months to 17.5 years. Boys were more likely to suffer ocular injury than girls. Home was the leading place of eye injury (60.4%), followed by outdoors (31.7%), school (5.2%) and sporting area (2.2%). The highest percentage of eye injuries in children were caused by blunt (40.3%) and sharp objects (29.9%), followed by burns (9.3%), falls (6.7%), explosions (4.5%), fireworks (4.1%), gunshots (1.9%) and traffic accidents (0.7%). Closed globe injury (CGI) was the most common type of eye injury (53.4%). CGI were noted to be higher in children aged 13–18 years, while open globe injury (OGI) were higher in the pre-school age group. Injury of grade 4 and grade 5 were more common in OGI, while grade 1 and grade 2 predominated in cases of CGI. Hypotony, traumatic cataract, iris laceration, vitreous prolapse and uveitis were the most common presentations of OGI, while hyphema, secondary glaucoma and retinal edema were significantly related with CGI. Final diagnoses contributing to poor final visual outcome such as corneal scar corneal opacity, hypotony, aphakia, and retinal detachment were statistically significant related only with OGI. Overall, 65.63% of children regained good visual acuity (VA ≥ 0.5), but for 18.4% of them, the trauma resulted in severe visual impairment (VA ≤ 0.1).
Conclusion
Ocular trauma in children still remains an important preventable cause of ocular morbidity. This study provides data indicating that ophthalmological injuries are a significant cause of visual impairment in children.