01.12.2015 | Research article | Ausgabe 1/2015 Open Access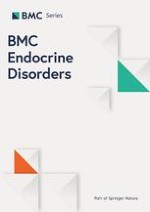 A pilot study testing the feasibility of skin temperature monitoring to reduce recurrent foot ulcers in patients with diabetes – a randomized controlled trial
Zeitschrift:
Autoren:

Anita Skafjeld, Marjolein. M. Iversen, Ingar Holme, Lis Ribu, Kjetil Hvaal, Bente. K. Kilhovd
Wichtige Hinweise
Competing interests
The authors declare that they have no competing interests.
Authors' contributions
All authors (AS, MMI, IH, LR, KH, BKK) participated in the design of the study. AS, KH and BKK participated in the acquisition of data. AS and IH performed the statistical analyses. AS, MMI, BKK helped to draft the manuscript. All authors (AS, MMI, IH, LR, KH, BKK) revised the manuscript critically and approved the final manuscript.
Abstract
Background
Although monitoring foot skin temperatures has been associated with diabetic foot ulcer recurrence, no studies have been carried out to test the feasibility among European Caucasians. Moreover, the educational and/or motivational models that promote cognitive or psychosocial processes in these studies are lacking. Thus, we conducted a pilot randomized controlled trial to test the feasibility of monitoring foot skin temperatures in combination with theory-based counselling to standard foot care to reduce diabetic foot ulcer recurrence.
Methods
In a single-blinded nurse-led 1-year controlled trial, conducted at a hospital setting in Norway, 41 patients with diabetic neuropathy and previous foot ulcer were randomized to the intervention (
n
 = 21) or control groups (
n
 = 20). All participants were instructed in foot care and recording observations daily. Additionally, the intervention group was taught how to monitor and record skin temperature at baseline, and received counselling every third month supporting them to use the new treatment. Subjects observing temperature differences >2.0 °C between corresponding sites on the left and right foot on two consecutive days were asked to contact the study nurse and reduce physical activity. Fisher exact test was used to evaluate the effect of the intervention on the proportion of subjects with a foot ulcer. Kaplan-Meier survival analysis was performed to compare the two groups in regard to the time to development of a foot ulcer.
Results
In the intervention group, 67 % (
n
 = 14/21) monitored and recorded skin temperatures ≥80 % of the time while 70 % (
n
 = 14/20) of the controls recorded foot inspections. Foot ulcer incidence was 39 % (7/21) vs. 50 % (10/20) in the intervention and control groups, respectively (ns).
Conclusions
This feasibility study showed that the addition of counselling to promote self-monitoring of skin temperature to standard care to prevent recurrence of foot ulcer is feasible in patients with diabetes in Norway. Home skin temperature monitoring was performed as frequently by the intervention group as usual foot observations in the controls despite the extra effort required. We did not detect a difference in foot ulcer recurrence between groups, but our study may inform future full scale studies.