01.12.2010 | Review | Ausgabe 1/2010 Open Access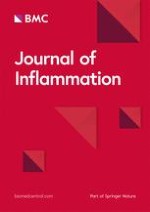 Anti-inflammatory treatment strategies for ischemia/reperfusion injury in transplantation
Zeitschrift:
Autoren:

Jens Lutz, Klaus Thürmel, Uwe Heemann
Wichtige Hinweise
Competing interests
The authors declare that they have no competing interests.
Authors' contributions
JL, KT, and UH contributed to the writing of this review. All authors read and approved the final manuscript.
Introduction
Inflammatory reactions fundamentally influence the short-term as well as the long-term performance of solid organ allografts. Thus, it is crucial to control such inflammatory reactions in order to improve graft function as well as allograft survival. Inflammatory reactions are differentially initiated in a graft following transplantation. Important reasons for an inflammatory reaction of the graft are alloantigen directed immune reactions of the recipient resulting in rejection episodes with heavy inflammation of graft tissue. On the other hand the transplant procedure with its related ischemia/reperfusion (I/R) injury and the surgical trauma itself could result in acute as well as chronic inflammatory reactions that influence allograft function over the long-term [
1
]. This review will focus particularly on the mechanisms related to inflammatory reactions following ischemia/reperfusion injury in the transplant setting and strategies for the prevention as well as the treatment of I/R injury.
Molecular Mechanisms involved in the Development of Tissue Injury after Ischemia/Reperfusion
The transcription factor NF-κB plays a central role in the generation of an inflammatory response as it is activated under conditions of cell stress and inflammation resulting in an activation and formation of other pro-inflammatory factors such as IL-1β, tumor necrosis factor (TNF)-α, or interferon (IFN)-γ and chemokines such as IL-8, MCP-1, or RANTES potentiating the inflammatory response. This is followed by an infiltration of lymphocytes, mononuclear cells/macrophages, and granulocytes into the injured tissue. Here adhesion molecules like the leukocyte function associated antigen-1 (LFA-1) or the intercellular adhesion molecule (ICAM)-1 play an important role. The cellular infiltrate together with the expression of cytokines/chemokines aggravates the interstitial edema of the inflamed tissue.
Apart from the formation of calcium phosphate complexes, the increase of the intracellular calcium concentration also enhances the activation of phospholipases as well as proteases. The latter group includes calpains (cleaving protein kinase c, fodrin, components of the cytoskeleton) and caspases which execute programmed cell death (apoptosis).
Reducing or preventing ischemia/reperfusion injury is a central strategy for an improvement of short-term as well as long-term graft performance after transplantation.
Strategies to reduce I/R injury after solid organ transplantation can be divided into pretransplant- and posttransplant strategies. Pretransplant strategies for the reduction of I/R injury include reduction of cold ischemia time through a logistic optimization of graft transport, machine-based perfusion procedures, or optimization of preservation solutions.
A further strategy is preconditioning of the donor with substances that have the capacity to reduce I/R injury. Posttransplant strategies to reduce I/R injury include the administration of substances that interfere with the inflammatory process mainly with the action of chemokines, cytokines, or leukocyte infiltration. On the other hand, strategies interfering with programmed cell death (apoptosis) have been investigated as well in order to reduce cell death and thus, protect the graft from cell loss. An ideal intervention would be a short course of a treatment during the immediate peritransplant period followed by a long-lasting effect in order to spare medications with their potential side effects. One practical problem in the prevention/treatment of I/R injury is that many treatment options were successful in experimental models while only few have been introduced into clinical trials not to mention standard treatment protocols. Here much work has to be done in the future to convert the knowledge derived from experimental approaches into successful clinical practice. In this review we will focus on the different experimental strategies to interfere with I/R damage and discuss strategies that have been already introduced into clinical practice.
Therapeutic targets and strategies to interfere with I/R injury
Summary
Ischemia/reperfusion injury belongs to the main reasons for inflammatory reactions in solid organ allografts with profound influence on acute as well as long-term graft function. During recent years the interplay of the innate immune system with the adaptive immune system has become clearer for the pathogenesis of I/R injury. This is mediated by a number of cytokines/chemokines, adhesion molecules, transcription factors, and other pro-inflammatory compounds which can be specifically blocked resulting in a profound reduction of I/R injury. However, most of these approaches have not been transferred into clinical trials or even clinical treatment protocols. To date preservation techniques in the field of cold storage are available for clinical use while techniques for normothermic storage are intensely studied. Future research will concentrate on donor pretreatment/preconditioning as this would make prevention of I/R injury feasible.
This article is published under license to BioMed Central Ltd. This is an Open Access article distributed under the terms of the Creative Commons Attribution License (
http://​creativecommons.​org/​licenses/​by/​2.​0
), which permits unrestricted use, distribution, and reproduction in any medium, provided the original work is properly cited.
Competing interests
The authors declare that they have no competing interests.
Authors' contributions
JL, KT, and UH contributed to the writing of this review. All authors read and approved the final manuscript.