01.12.2018 | Editorial | Ausgabe 1/2018 Open Access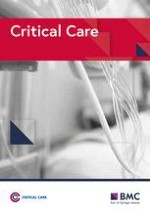 Blood purification in sepsis
Zeitschrift:
Autor:

Achim Jörres
Abbreviations
ADAMTS13
A disintegrin-like metalloproteinase with thrombospondin motif type 1 member 13
RCT
Randomized controlled trial
TPE
Therapeutic plasma exchange
Introduction
Recently, however, attempts to improve the outcome of sepsis patients by extracorporeal immunomodulation have seen a certain renaissance, with novel or not-so-novel devices, such as CytoSorb cytokine hemoadsorption and polymyxin B (Toraymyxin) endotoxin adsorption, being studied in multicenter randomized clinical trials (RCTs).
Conclusions
The clinical evidence to date supporting extracorporeal blood purification for removal of endotoxins and/or proinflammatory mediators in sepsis is mostly limited to case series and non-randomized studies while the results from most RCTs have so far been disappointing. On the other hand, therapeutic plasma exchange might offer an additional benefit as it not only removes potential culprits from patients' blood but may also contribute to the restoration of plasmatic homeostasis via infusion of healthy donor plasma. Recent data suggest that early TPE in sepsis is both safe and feasible. Its clinical efficacy, however, remains to be established by prospective clinical endpoint studies.
Acknowledgements
Not applicable.
Availability of data and materials
Not applicable.
Ethics approval and consent to participate
Not applicable.
Consent for publication
Not applicable.
Competing interests
The author declares that he has no competing interests.
Publisher's Note
Springer Nature remains neutral with regard to jurisdictional claims in published maps and institutional affiliations.
Open Access
This article is distributed under the terms of the Creative Commons Attribution 4.0 International License (
http://​creativecommons.​org/​licenses/​by/​4.​0/​
), which permits unrestricted use, distribution, and reproduction in any medium, provided you give appropriate credit to the original author(s) and the source, provide a link to the Creative Commons license, and indicate if changes were made. The Creative Commons Public Domain Dedication waiver (
http://​creativecommons.​org/​publicdomain/​zero/​1.​0/​
) applies to the data made available in this article, unless otherwise stated.