01.12.2017 | Research article | Ausgabe 1/2017 Open Access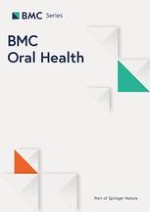 Care delivery and compensation system changes: a case study of organizational readiness within a large dental care practice organization in the United States
Zeitschrift:
Autoren:

Joana Cunha-Cruz, Peter Milgrom, Colleen E. Huebner, JoAnna Scott, Sharity Ludwig, Jeanne Dysert, Melissa Mitchell, Gary Allen, R. Mike Shirtcliff
Wichtige Hinweise
Electronic supplementary material
Abstract
Background
Dental care delivery systems in the United States are consolidating and large practice organizations are becoming more common. At the same time, greater accountability for addressing disparities in access to care is being demanded when public funds are used to pay for care. As change occurs within these new practice structures, attempts to implement change in the delivery system may be hampered by failure to understand the organizational climate or fail to prepare employees to accommodate new goals or processes. Studies of organizational behavior within oral health care are sparse and have not addressed consolidation of current delivery systems. The objective of this case study was to assess organizational readiness for implementing change in a large dental care organization consisting of staff model clinics and affiliated dental practices and test associations of readiness with workforce characteristics and work environment.
Methods
A dental care organization implemented a multifaceted quality improvement program, called PREDICT, in which community-based mobile and clinic-based dental services were integrated and the team compensated based in part on meeting performance targets. Dental care providers and supporting staff members (
N
 = 181) were surveyed before program implementation and organizational readiness for implementing change (ORIC) was assessed by two 5-point scales: change commitment and efficacy.
Results
Providers and staff demonstrated high organizational readiness for change. Median change commitment was 3.8 (Interquartile range [IQR]: 3.3-4.3) and change efficacy was 3.8 (IQR: 3.0-4.2). In the adjusted regression model, change commitment was associated with organizational climate, support for methods to arrest tooth decay and was inversely related to office chaos. Change efficacy was associated with organizational climate, support for the company's mission and was inversely related to burnout. Each unit increase in the organizational climate scale predicted 0.45 and 0.8-unit increases in change commitment and change efficacy.
Conclusions
The survey identified positive readiness for change and highlighted weaknesses that are important cautions for this organization and others initiating change. Future studies will examine how organizational readiness to change, workforce characteristics and work environment influenced successful implementation within this organization.