05.05.2016 | Brief Report | Ausgabe 2/2016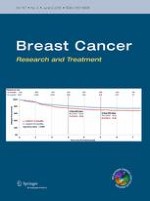 Cold thermal injury from cold caps used for the prevention of chemotherapy-induced alopecia
Zeitschrift:
Autoren:

Viswanath Reddy Belum, Giselle de Barros Silva, Mariana Tosello Laloni, Kathryn Ciccolini, Shari B. Goldfarb, Larry Norton, Nancy T. Sklarin, Mario E. Lacouture
Abstract
Introduction
The use of scalp cooling for the prevention of chemotherapy-induced alopecia (CIA) is increasing. Cold caps are placed onto the hair-bearing areas of the scalp for varying time periods before, during, and after cytotoxic chemotherapy. Although not yet reported, improper application procedures could result in adverse events (AEs). At present, there are no evidence-based scalp cooling protocols, and there is no regulatory oversight of their use.
Objective
To report the occurrence of cold thermal injury (frostbite) on the scalp, following the use of cold caps for the prevention of CIA.
Materials and methods
We identified four patients who developed cold thermal injuries on the scalp following the application of cold caps. Medical records were analyzed to retrieve the demographic and clinical characteristics.
Results
The cold thermal injuries in our patients were grade 1/2 in severity and improved with topical interventions and interruption of cold cap use, although grade 1 persistent alopecia ensued in 3 patients. The true incidence of such injuries in this setting, however, remains unknown.
Conclusions
Cold thermal injuries are likely infrequent and preventable AEs that may result from improper device application procedures during cold cap use. Although these untoward events are usually mild to moderate in severity, the potential occurrence of long-term sequelae (e.g., permanent alopecia and scarring) or the need to discontinue cold cap use, are not known. Prospective studies are needed to further elucidate the risk and standardize healthcare delivery methods, and to improve patient/supportive/healthcare provider education.