01.12.2017 | Review | Ausgabe 1/2017 Open Access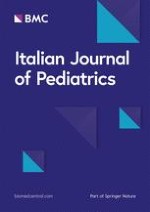 Congenital Cytomegalovirus infection: advances and challenges in diagnosis, prevention and treatment
Zeitschrift:
Autoren:

Concetta Marsico, David W. Kimberlin
Abstract
Cytomegalovirus (CMV) is the most frequent cause of congenital infection worldwide, with an estimated incidence in developed countries of 0.6–0.7% of all live births. The burden of disease related to congenital CMV in substantial, as it is the leading non-genetic cause of sensorineural hearing loss and an important cause of neurodevelopmental disabilities in children. Despite its clinical significance, congenital CMV infection often goes undetected because the majority of infected infants are asymptomatic at birth and screening programs have not been substantially implemented. Other than behavioral measures, effective interventions aimed at the prevention of maternal infection and of mother-to-child transmission are lacking. Due to a convergence of recent advances in both diagnostic and therapeutic strategies in infants with congenital CMV, though, the field likely will be changing rapidly over just the next few years. Specifically, a highly-sensitive screening test with high throughput potential has been developed, and treatment of infants symptomatically infected with congenital CMV has proven to be well-tolerated and effective in improving long-term hearing and neurodevelopmental outcomes.
This review highlights the clinical importance of congenital CMV infection, the developments in laboratory diagnostics, and the benefits of antiviral therapy. It also identifies the global efforts still required in the prevention of maternal infection and in the optimization of antiviral therapy to further reduce the burden of congenital CMV disease.