01.12.2017 | Research article | Ausgabe 1/2017 Open Access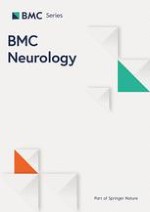 Cortical vein thrombosis in adult patients of cerebral venous sinus thrombosis correlates with poor outcome and brain lesions: a retrospective study
Zeitschrift:
Autoren:

Jiahui Liang, Hongbing Chen, Zhuhao Li, Shaofu He, Boning Luo, Shujin Tang, Wenjin Shang, Jinsheng Zeng
Wichtige Hinweise
Electronic supplementary material
Abstract
Background
Cortical vein thrombosis (CVT) receives little attention in adult patients with cerebral venous sinus thrombosis (CVST). This study aimed to investigate the clinical and radiological features of adult CVST patients with concomitant CVT.
Methods
From May 2009 to May 2016, we recruited 44 adult CVST patients (diagnosed within 1 month of onset; 33.8 ± 14.0 years of age, 28 males). CVT was primarily confirmed using computed tomography venography and magnetic resonance imaging sequence of contrast enhanced three dimensions magnetization prepared rapid acquisition with gradient echo. Patients with concomitant CVT were divided into the CVT group; otherwise, the patients were placed into the non-CVT group. The clinico-radiological characteristics were compared between the two groups.
Results
The CVT group included 27 patients (61.4%), and the non-CVT group included 17 patients (38.6%). Seizure (63.0% versus 11.8%), focal neurological deficits (44.4% versus 5.9%), and consciousness disorders (33.3% versus 0) occurred more frequently in the patients in the CVT group than in those of the non-CVT group (
P
 < 0.05). The modified Rankin Scale (mRS) score at discharge was higher for the CVT group patients (median 2, range 1–4) than for the non-CVT group patients (median 0, range 0–4) (
P
 < 0.001). Venous infarction (63.0% versus 11.8%), parenchymal hemorrhage (40.7% versus 5.9%), and subarachnoid hemorrhage (22.2% versus 0) were identified more frequently in the CVT group than in the non-CVT group (
P
 < 0.05).
Conclusions
This study demonstrates that concomitant CVT is a common finding in adult patients with CVST and is associated with severe clinical manifestations, poor short-term outcomes, and brain lesions.