01.12.2016 | Research | Ausgabe 1/2016 Open Access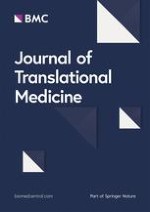 Decreased IL-17 during treatment of sputum smear-positive pulmonary tuberculosis due to increased regulatory T cells and IL-10
Zeitschrift:
Autoren:

Lichen Xu, Guangying Cui, Hongyu Jia, Yunan Zhu, Yulong Ding, Jianing Chen, Chong Lu, Ping Ye, Hainv Gao, Lanjuan Li, Weihang Ma, Jianxin Lyu, Hongyan Diao
Wichtige Hinweise
Lichen Xu and Guangying Cui contributed equally to this work
Abstract
Background
Tuberculosis (TB) remains a major public health concern worldwide. Previous studies have demonstrated that IL-17 plays an important role in initial immune response and is involved in both immune-mediated protection and pathology following infection with
Mycobacterium tuberculosis
(MTB). However, the alterations and regulation of plasma IL-17 level during TB treatment remain unclear. Moreover, the cell type responsible for the production of IL-17 in TB patients requires further study.
Methods
A total of 20 acid-fast bacilli smear-positive (AFB-positive) pulmonary TB patients and 20 age- and gender-matched healthy volunteers were included in our study. Blood samples were collected in heparinized tubes at the time of diagnosis (AFB-positive group) and 3 weeks after the initiation of therapy, when the sputum smear conversion (AFB-negative group) occurred, followed by symptomatic improvement. IL-17 levels and IL-17-producing cells in PBMCs were detected. Lymphocyte populations in the peripheral blood between the AFB-positive and AFB-negative groups were compared by flow-cytometry. A549 cells, a cell line of alveolar epithelial cells, were applied to determine the extent of the pathological damage mediated by IL-17 following MTB infection. Recombinant human IL-10 was used to investigate the regulation of IL-17 expression after sputum smear conversion in AFB-positive pulmonary TB patients.
Results
Plasma IL-17 level were elevated in patients with sputum AFB-positive pulmonary TB, but substantially decreased after TB treatment and smear conversion. Our data indicate that NKT-like cells might be the main source of IL-17, in addition to conventional T cells in AFB-positive pulmonary TB patients. The secretion of IL-17 may be suppressed by regulatory T (Treg) cells and IL-10 during TB treatment. Moreover, the IL-17 levels were positively correlated to both the C-reactive protein and erythrocyte sedimentation rate. Therefore, IL-17 was capable of alveolar epithelial cell damage following MTB infection.
Conclusion
The increase in the frequency of Treg cells and IL-10 levels was associated with a decrease in IL-17 in patients receiving TB treatment. Thus, IL-10 and Tregs may function to inhibit immune-mediated pathology in TB patients.