01.12.2018 | Review | Ausgabe 1/2018 Open Access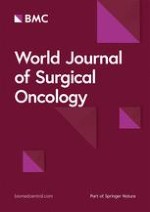 Different clinical presentation and management of temporal bone fibrous dysplasia in children
Zeitschrift:
Autoren:

Józef Mierzwiński, Justyna Kosowska, Justyna Tyra, Karolina Haber, Maria Drela, Dariusz Paczkowski, Paweł Burduk
Abstract
Background
Fibrous dysplasia is a slowly progressive benign fibro-osseous disorder that involves one or multiple bones with a unilateral distribution in most cases. It is a lesion of unknown etiology, uncertain pathogenesis, and diverse histopathology. Temporal bone involvement is the least frequently reported type, especially in children.
We reviewed available articles regarding fibrous dysplasia with temporal bone involvement in children and added four patients aged 7 to 17 years who were diagnosed and treated in our institution from 2006 to 2017. The patients' clinical picture comprised head deformity, external canal stenosis, headache, progressive conductive and/or sensorineural hearing loss, tinnitus, and sudden deafness. Two patients had experienced severe episodic vertigo with nausea and vomiting. Two were referred to us with external canal obstruction and secondary cholesteatoma formation with broad middle ear destruction. One was diagnosed with acute mastoiditis and intracranial complications. Optimal management of fibrous dysplasia is unclear and can be challenging, especially in children. In our two patients with disease expansion and involvement of important structures, surgical treatment was abandoned and a "wait-and-scan" policy was applied. The other two were qualified for surgical treatment. One patient underwent two surgeries: modified lateral petrosectomy (canal left open) with pathological tissue removal, cavity obliteration, and subsequent tympanoplasty. Another patient with extensive destruction of the left temporal bone underwent canal wall down mastoidectomy with perisinus abscess drainage and revision 12 months later. Tympanoplasty was unsatisfactory in both patients because of slow progression of the middle ear pathology. None of our patients underwent pharmacological treatment.
Conclusions
In younger patients, observation and a "wait-and-scan" protocol is relevant until significant function, or cosmetic deficits are obvious. Surgery is not preferred and should be delayed until puberty because fibrous dysplasia has a tendency to stabilize after adolescence. In patients with severe symptoms medical treatment can be implemented, but safety of this treatment in children remain controversial.