01.12.2015 | Research article | Ausgabe 1/2015 Open Access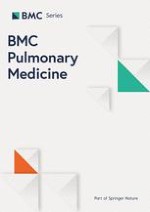 Effects of controlled diesel exhaust exposure on apoptosis and proliferation markers in bronchial epithelium – an
in vivo

bronchoscopy study on asthmatics, rhinitics and healthy subjects
Zeitschrift:
Autoren:

Annelie F Behndig, Karthika Shanmuganathan, Laura Whitmarsh, Nikolai Stenfors, Joanna L Brown, Anthony J Frew, Frank J Kelly, Ian S Mudway, Thomas Sandström, Susan J Wilson
Wichtige Hinweise
Competing interests
The authors declare that they have no competing interests.
Authors' contributions
AFB participated in the design of the study, recruited and screened study subjects, performed the bronchoscopies, drafted and finalised the manuscript. JB supervised the diesel exhaust exposures. KS and LW carried out the immunohistochemistry. AJF, FJK and TS participated in the design of the study. NS participated in the design of the study and performed the bronchoscopies. ISM participated in the design of the study and drafting of the manuscript. SJW conceived of the study, participated in its design and coordination, supervised the IHC work and helped to draft the manuscript. All authors read and approved the final manuscript.
Abstract
Background
Epidemiological evidence demonstrates that exposure to traffic-derived pollution worsens respiratory symptoms in asthmatics, but controlled human exposure studies have failed to provide a mechanism for this effect. Here we investigated whether diesel exhaust (DE) would induce apoptosis or proliferation in the bronchial epithelium
in vivo
and thus contribute to respiratory symptoms.
Methods
Moderate (
n
 = 16) and mild (
n
 = 16) asthmatics, atopic non-asthmatic controls (rhinitics) (
n
 = 13) and healthy controls (
n
 = 21) were exposed to filtered air or DE (100 μg/m
3
) for 2 h, on two separate occasions. Bronchial biopsies were taken 18 h post-exposure and immunohistochemically analysed for pro-apoptotic and anti-apoptotic proteins (Bad, Bak, p85 PARP, Fas, Bcl-2) and a marker of proliferation (Ki67). Positive staining was assessed within the epithelium using computerized image analysis.
Results
No evidence of epithelial apoptosis or proliferation was observed in healthy, allergic or asthmatic airways following DE challenge.
Conclusion
In the present study, we investigated whether DE exposure would affect markers of proliferation and apoptosis in the bronchial epithelium of asthmatics, rhinitics and healthy controls, providing a mechanistic basis for the reported increased airway sensitivity in asthmatics to air pollutants. In this first
in vivo
exposure investigation, we found no evidence of diesel exhaust-induced effects on these processes in the subject groups investigated.