01.12.2017 | Research article | Ausgabe 1/2017 Open Access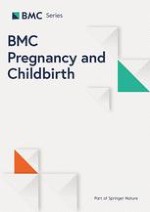 Epidemiological profile and obstetric outcomes of patients with peripartum congestive heart failure in Taiwan: a retrospective nationwide study
Zeitschrift:
Autoren:

Ying-Jen Chang, Chung-Han Ho, Jen-Yin Chen, Ming-Ping Wu, Chia-Hung Yu, Jhi-Joung Wang, Chia-Ming Chen, Chin-Chen Chu
Wichtige Hinweise
Electronic supplementary material
The online version of this article (
10.​1186/​s12884-017-1486-2
) contains supplementary material, which is available to authorized users.
Abbreviations
ICD-9-CM
International Classification of Diseases, Ninth Revision, Clinical Modification
NHI
National Health Insurance
NHIRD
National Health Insurance Research Database
PCHF
Peripartum congestive heart failure
PPCM
Peripartum cardiomyopathy
ROPAC
Registry of Pregnancy and Cardiac disease
Background
Congestive heart failure (CHF) is a complicated clinical syndrome that impairs ventricular pumping [
1
]. During pregnancy, the hyperdynamic physiology of circulation can exacerbate many cardiovascular disorders. Peripartum CHF (PCHF) usually occurs during late pregnancy or within a few months postpartum and is often significantly associated with high levels of maternal and neonatal morbidity and mortality [
2
,
3
]. PCHF is the most common major cardiovascular complication in pregnant women with a preexisting cardiac disease [
4
].
PCHF can be caused by exacerbating preexisting cardiovascular [
4
] and systemic diseases [
5
–
7
], or by pregnancy-associated diseases [
8
]. Sometimes, PCHF can be idiopathic; and in this situation, it is referred to as peripartum cardiomyopathy (PPCM) [
9
,
10
]. No matter what the etiology, PCHF is associated with adverse outcomes for birth-mothers and neonates [
11
]. The incidence of peripartum cardiovascular disease is growing [
12
], most likely because of older maternal age [
13
], cardiovascular risk factors (e.g., obesity, diabetes mellitus [DM], and hypertension [HTN]), and the lifespan of women with congenital heart disease [
14
].
There are many studies on PPCM, but studies on PCHF are still scarce. In addition, the epidemiological reports that have been published are either small-scale studies or based on small community databases [
15
,
16
]. For such a critical disease, the existing literature is insufficient. Therefore, to help fill this gap, we used a large-scale national population-based database to investigate the long-term epidemiological profile of PCHF and determine its incidence, characteristics, and outcomes in the Taiwan population.
Methods
Data source
Taiwan launched a single-payer National Health Insurance (NHI) program on March 1, 1995 [
17
,
18
]. The enrollment rate of NHI reached 99% in 1997, and has maintained at this high coverage level ever since [
17
]. The NHI research database (NHIRD) provides encrypted patient identification numbers, gender, date of birth, dates of admission and discharge, the ICD-9-CM (International Classification of Diseases, Ninth Revision, Clinical Modification) codes of diagnoses and surgical procedures, details of prescriptions, and costs covered and paid for by the NHI.
In Taiwan, every hospital has a coder-team to ensure the accuracy of diagnostic and management codes. Besides, Taiwan's NHI Bureau is responsible for auditing medical payments by comprehensive review of medical records, examination reports, and results of imaging studies. If physicians fail to meet the standards for clinical practice, Taiwan's NHI reserves the right to reject payment and can impose huge financial penalties.
We used the inpatient claims database from 1997 to 2013 because, in Taiwan, almost all deliveries occur in hospitals and almost all patients with severe diseases like heart failure are hospitalized. The dataset was released with de-identified secondary data for public research. The Taiwan National Health Research Institutes approved the present study. Moreover, because all types of personal identification were encrypted to secure patient privacy, the present study was granted an exemption from a full ethical review by the Chi Mei Medical Center Institutional Review Board (IRB: 10,505–014).
Selection of patients and variables
To ensure that patients with PCHF would be comparable with patients with PPCM, we defined PCHF patients as those with newly developed and diagnosed CHF (ICD-9-CM code 428.0–428.21) between 1 month before and 5 months after delivery, based on the definition of peripartum patients in an established article on PPCM [
19
]. Because we focus on the new onset of PCHF, we excluded pregnant women with a history of CHF or an onset of CHF out of this defined time frame (Fig.
1
).
×
We recorded the maternal demographic factors: age, economic status, hospital type (medical center: 1000–2500 beds/tertiary care; regional hospital: 301–999 beds/secondary care; or local hospital: < 300 beds/primary care); delivery-related factors: multifetal gestations, gestational HTN, gestational DM, and placental abnormality; comorbidities: HTN, congenital heart disease, DM, pulmonary disease, hepatic disease, renal disease, thyroid disease, anemia, malignancy, and autoimmune disease. Critical adverse cardiac events, such as ventricular tachycardia, ventricular fibrillation, and cardiac arrest, were also studied. Major comorbidities, obstetric conditions, and corresponding ICD-9-CM Codes are listed in Additional file
1
.
Patients were also divided into three economic status groups based on monthly income in New Taiwan dollars (NT$): < NT$20,000; NT$20,000-NT$40,000; and > NT$40,000.
Epidemiological profile and maternal outcomes of PCHF
We determined the incidence of PCHF between 1997 and 2013. Next, we characterized the demographics and medical conditions of the patients and estimated the associations between PCHF and possibly important related obstetrical complications: maternal death, cardiac arrest, life-threatening arrhythmia, and acute pulmonary edema.
Statistical analysis
Significant differences in prevalence between different age groups were evaluated using a χ 2 test. Odds ratios and 95% confidence intervals (ORs ± 95% CIs) for PCHF with and without each maternal comorbidity were determined using multivariate logistic regression adjusted for possible confounding factors: structural heart disease, pulmonary disease, liver disease, renal disease, thyroid disease, anemia, malignancy, autoimmune disease, chronic HTN, chronic DM, multifetal gestations, placental abnormality, gestational HTN, gestational DM, peripartum hemorrhage, hospital type, and economic status by monthly income. Each comorbidity was considered a single variable and was separately entered into the logistic regression model.
SAS 9.4 (SAS Institute Inc., Cary, NC, USA) was used for all data analyses. Significance was set at
p
 < 0.001 (two-sided).
Results
Discussion
We found that delivering mothers who are ≥ 35 years old and who have preexisting comorbidities, especially structural heart disease and pulmonary disease, have a significantly higher incidence of PCHF. Moreover, women with multifetal gestations and gestational HTN were associated with a higher risk of developing PCHF than were normotensive mothers and the delivering mothers of singleton children. Additionally, delivering mothers with PCHF had a higher incidence rate of cesarean section, and they were more frequently associated with adverse outcomes—e.g., pulmonary edema, life-threatening arrhythmia, episodes of cardiac arrest, and death—than were delivering mothers without PCHF.
This is the first nationwide epidemiological study of PCHF patients. Because our data source was a 16-year population-based database, the statistical power of our analysis is stronger than that of other reports with smaller study populations.
It is worth mentioning that the total peripartum hospital stay and medical costs were substantially higher for delivering mothers with than without PCHF. We think this is clinically important because it ultimately translates into a vast amount of extra medical resources. Because medical costs are increasing worldwide, the economic aspect of health care is especially important for governments that provide government subsidized national health insurance. Therefore, our results might also benefit government and health insurance policy makers.
Conclusion
Maternal structural heart diseases, especially right heart and valvular heart diseases, are associated with highest risk for developing PCHF. Anemia, pulmonary, renal, and liver diseases; and preexisting and gestational HTN are also risk factors for developing PCHF. Moreover, delivering mothers with PCHF had higher ORs for adverse major maternal outcomes and cesarean sections; they also had longer hospital stays, used more medical resources, and had higher hospital costs than did delivering mothers without PCHF. Medical care providers should pay close attention to delivering mothers with high risk factors for PCHF to prevent their mortality and morbidities.
Acknowledgments
This study is based on data from the Taiwan National Health Insurance Research Database provided by the Taiwan Bureau of National Health Insurance, Taiwan Department of Health, Taipei, and managed by the National Health Research Institutes (Zhunan, Miaoli County, Taiwan).
Funding
Ying-Jen Chang received a research founding (grant no. CMFHR10478) from Chi Mei Medical Center.
The remaining authors report no financial support.
Availability of data and materials
The data that support the findings of this study are available from Taiwan National Health Insurance research database.
Declarations
This study was granted an exemption from a full ethical review by the Chi Mei Medical Center Institutional Review Board (IRB: 10,505-014).
Date of approval: 2016/06/07.
Authors' information
Both Chia-Ming Chen (M.D.) and Chin-Chen Chu (M.D., Ph.D.) are senior anesthesiologists at Chi Mei Medical Center. Chu is a professor and works as the director of the division of women's and children's anesthesia.
Consent for publication
Not applicable. This is an observational nationwide population database study.
Competing interests
The authors declare that they have no competing interests.
Publisher's Note
Springer Nature remains neutral with regard to jurisdictional claims in published maps and institutional affiliations.
Open Access
This article is distributed under the terms of the Creative Commons Attribution 4.0 International License (
http://​creativecommons.​org/​licenses/​by/​4.​0/​
), which permits unrestricted use, distribution, and reproduction in any medium, provided you give appropriate credit to the original author(s) and the source, provide a link to the Creative Commons license, and indicate if changes were made. The Creative Commons Public Domain Dedication waiver (
http://​creativecommons.​org/​publicdomain/​zero/​1.​0/​
) applies to the data made available in this article, unless otherwise stated.