01.12.2017 | Research article | Ausgabe 1/2017 Open Access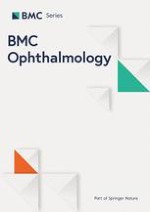 Experimental research on the relationship between the stiffness and the expressions of fibronectin proteins and adaptor proteins of rat trabecular meshwork cells
Zeitschrift:
Autoren:

Chuan Wang, Lin Li, Zhicheng Liu
Abstract
Background
Trabecular meshwork (TM) plays an important role in maintaining normal intraocular pressure (IOP). Studies have shown that glaucomatous TM tissues are stiffer than those of normal tissue. The high expression of fibronectin protein (FN) and adaptor protein (LNK) may be related to high resistance to aqueous humor outflow as well as high IOP. Our concern is what factors lead to the variation of the stiffness of trabecular tissue/cells.
Methods
Atomic force microscope (AFM) and Western blot (WB) analysis were applied to test TM cells of rats cultured with different concentrations of dexamethasone (DEX) and mifepristone (MIF). Rat TM cells were randomly divided into 7 groups, marked as D1, D2, D3 and M1, M2 M3 for different concentrations of DEX and MIF, respectively, and C for blank control.
Results
The elastic modulus of the treated cells were 2.67 ± 0.914 KPa, 2.92 ± 0.986 KPa, 4.52 ± 1.22 KPa for D1, D2, D3, 2.06 ± 0.745 KPa, 1.23 ± 0.462 KPa, 0.467 ± 0.275 KPa for M1, M2, M3, and 2.43 ± 0.713 KPa for C group, respectively. Expressions of FN and LNK increase (decrease) with the increase of the concentrations of DEX (MIF).
Discussion
We focus on the relationship between the stiffness and the expressions of FN and LNK of rat TM cells. We analyzed the correlation between cell stiffness and FN, LNK expression, discussed the relationship between cell stiffness and aqueous humor outflow resistance.
Conclusions
The changes of TM cell stiffness and the expressions of FN and LNK are positively correlated.