01.12.2017 | Research article | Ausgabe 1/2017 Open Access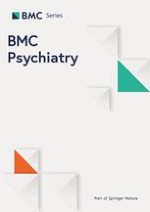 How to make carer involvement in mental health inpatient units happen: a focus group study with patients, carers and clinicians
Zeitschrift:
Autoren:

Domenico Giacco, Aysegul Dirik, Justina Kaselionyte, Stefan Priebe
Abstract
Background
Carers are family members or friends who support people with a mental health problem without being paid. Carer involvement in mental health treatment has been consistently supported by research evidence and promoted by policies but its implementation rates are poor. Particularly when patients are treated in inpatient units, carers often report being left without information or being excluded from decisions about treatment. In this study we have explored, along with staff perspectives, views of patients and carers who had a recent experience of inpatient mental health care on how to improve the implementation of carer involvement in inpatient care.
Methods
Sixteen focus groups were held with carers, patients and clinicians in London, United Kingdom. We included staff working in inpatient units and patients and carers who had experience of inpatient care in the last five years. Data from focus groups were analysed using thematic analysis.
Results
Eighty six participants in total (31 service users, 22 carers and 33 clinicians) attended the focus groups. Participants identified that generally, carer involvement should happen as soon as possible after admission, although this may be challenging in some cases. Carer involvement should include receiving information, participating in decisions about care and discharge and receiving emotional support by staff. When carers are involved, their personal knowledge of the patient's condition should be utilised. Challenges to carer involvement may include problems with identifying carers during a mental health crisis, obtaining valid patient consent, sharing appropriate information, and contacting and engaging carers. Additionally, it was perceived that all the ward staff need to be actively engaged in order to make carer involvement happen and this cannot be left only to specifically trained clinicians.
Conclusions
These findings identify basic components that all family interventions in inpatient units should have. Further studies are needed to explore how and if purposively designed clinical interventions can improve carer involvement in inpatient treatment and, consequently, patient outcomes.