01.12.2017 | Case report | Ausgabe 1/2017 Open Access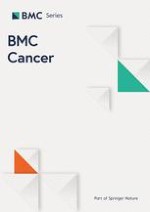 Hybrid peripheral nerve sheath tumors: report of five cases and detailed review of literature
Zeitschrift:
Autoren:

Nasir Ud Din, Zubair Ahmad, Jamshid Abdul-Ghafar, Rashida Ahmed
Abbreviations
BCPHTPCN
Benign cutaneous biphasic hybrid tumor of perineurioma and cellular neurothekeoma
EMA
Epithelial membrane antigen
GIST
Gastrointestinal stromal tumor
MPNST
Malignant peripheral nerve sheath tumor
PNST
Peripheral nerve sheath tumor
WHO
World Health Organization
Background
Case presentation
We report 5 cases of hybrid PNSTs diagnosed in our department. We searched archive files of the Department of Pathology and Clinical Laboratory, Aga Khan University Hospital for cases reported as hybrid peripheral nerve sheath tumors. The principal authors (NU and ZA) reviewed the slides of all five cases. The clinical data and follow-up obtained from medical records, hospital discharge summary and telephone calls. All available hematoxylin & eosin (H&E) and IHC stained slides were reviewed and reassessed.
Out of the five cases, four were diagnosed in males and one in a female. Ages of the five patients ranged from 5 to 65 years (Mean: 24 years and Median: 12 years). Of the five cases, three patients were 12 years or younger in age. Out of all cases, one case each was located in the big toe of left foot, soft tissue of left thigh, soft tissue of right thigh, soft tissue of the neck region and retroperitoneum respectively. All patients presented with swelling or mass at the involved site. In all cases, tumors were excised and excision specimens were sent for histopathological examination. Grossly, all tumors appeared encapsulated and circumscribed; their sizes varied from 4.0 to 8.5 cm in largest dimension with a mean size of 5.5 cm. Tumors were nodular to multinodular in configuration and cut surfaces were firm, gray white to tan yellow, homogeneous to whorled to myxoidy in appearance. Histopathologically, three cases represented hybrid schwannoma/perineurioma, 1 case represented neurofibroma/perineurioma and 1 case (in the youngest patient) corresponded to schwannoma/neurofibroma (Figs.
1
,
2
,
3
and
4
).
×
×
×
×
Microscopically, all cases showed fascicles of spindle cells with elongated, tapering, wavy to plump nuclei. Areas of nuclear palisading forming verocay bodies were also seen. Other areas demonstrated a storiform pattern. No significant mitotic activity was seen in any of the cases and no necrosis was identified. Stroma in all cases varied from loose, edematous, myxoidy to fibrillary and collagenous. Tumors in all cases were completely excised.
IHC staining of the 3 cases of hybrid schwannomas/perineuriomas showed positivity for S-100 protein in the schwannomatous areas while EMA and CD34 were positive in perineuromatous areas. The only case of neurofibroma/perineurioma also showed positivity for S100 in the neurofibromatous areas and for EMA and CD34 in the perineuromatous areas (Fig.
1d
). The only case of schwannoma/neurofibroma was positive for S100 protein in both schwannomatous and neurofibromatous areas while EMA and CD34 were negative. All five cases were negative for smooth muscle actin (SMA). The clinical and pathological features of all five cases are shown in Table
1
. On recent follow up, all five patients were alive and well with no evidence of residual or recurrent disease. The clinical and pathological features of all five cases are shown in Table
2
.
Table 1
Clinical and pathological features of hybrid nerve sheath tumors in our series (
n
= 5)
Serial No

Tumor Type

Age (years)

Gender

Site

Tumor size (cm)

Positive IHC

Negative IHC stains

Year excised

1

Schwannoma/perineurioma

12

Female

Big Toe (foot)

5.0 × 4.0

S100 EMA

CD34 (focal)

ASMA

2013

2

Schwannoma/perineurioma

28

Male

Thigh

8.5 × 6.0

S100 EMA

CD34 (focal)

ASMA

2014

3

Schwannoma/neurofibroma

5

Male

Thigh

5.5 × 4.5

S100

EMA

CD34

ASMA

2014

4

Schwannoma/perineurioma

12

Male

Neck

5.5 × 4.0

S100 EMA

CD34

Desmin

2014

5

Neurofibroma/perineurioma

23

Male

Retroperitoneum

8 × 6.5

S100 EMA

CD34

-

2015
Table 2
Comparison of current series with other published series of hybrid peripheral nerve sheath tumors
Serial No.

Study

Year published

No of cases

Tumor types

Age (Mean age/years)

M/F

Location

1

2004

6

Schwannoma/perineurioma

33

M1/F5

Finger & hand

2

2012

31

Neurofibroma/ Schwannoma

51

M18/F16

Various nerves including spinal, ulnar, axillary etc

3

2013

5

Perineurioma/ Neurofibroma (4 cases)

41

M2/F3

Back (2), forearm, abdomen & thigh 1 case each

Perineurioma/ Neurofibroma with malignant transformation (1 case)

4

2013

10

Schwannoma/perineurioma

35

M2/F8

Subcutis of trunk (

n

= 3)

Extremities (2), neck, nasal cavity, sigmoid colon, rectum & labia majora 1 case each

5

2013

9

benign cutaneous plexiform hybrid tumor of perineurioma and cellular neurothekeoma

57.6

M5/F4

Upper lip (6), lower lip (3)

6

Current study

2017

5

Schwannoma/neurofibroma (3)

16

M4/F1

Thigh (2), big toe, neck & retroperitoneum in 1 case each

Schwannoma/neurofibroma (1)

Neurofibroma/perineurioma (1)
Discussion
Conclusion
In conclusion, we are of the opinion that PNSTs with well-defined hybrid features are indeed distinct entities as demonstrated not only by their hybrid morphology, but also by their distinct hybrid IHC features. More recently, advances in molecular techniques have further documented the existence of hybrid PNSTs as distinct tumor entities. The status of hybrid PNSTs as distinct entities has been recognized by the WHO and included in the 4th edition of the WHO classification of tumors of soft tissue and bone. However, further studies are required to determine the status of hybrid PNSTs as distinct entities and to determine the exact pathogenetic basis of hybrid differentiation in PNSTs.
All five of our cases demonstrated the classical clinical, microscopic and IHC features of hybrid PNSTs. One of our cases was located in the retroperitoneum, an extremely rare location of hybrid PNSTs. None of the tumors has recurred to date and no malignant change was detected in any of the cases.
Acknowledgements
Not applicable.
Funding
No financial support was provided for this study.
Availability of data and materials
Data and materials of this work are available from the corresponding author on reasonable request.
Authors' contributions
NU and ZA performed the histological and immunohistochemical evaluation, literature review and drafted the manuscript; RA helped to collect clinical and follow-up data of the cases; JA-G participated with the corresponding, reviewing, editing the drafted manuscript as per journal policy, and submission of the article. All authors read and approved the final manuscript.
Competing interests
The authors declare that they have no competing interests.
Consent for publication
Written informed consent was obtained from close relatives of the patient's (legal guardian or next of kin) for publication of the report and any accompanying images. Since, 3 patients were children and two patients were from rural areas, the parents of young men were given consent as well. In our rural society, strict cultural norms still exist which do not allow even adult patients to take health-based decisions themselves.
Ethics approval and consent to participate
Since this was a retrospective observational study and did not involve actual patients or patients' images, videos or voice recordings, ethical exemption from the Hospital Ethical Committee was sought and ethical exemption was obtained (4607-Pat-ERC-17).
Open Access
This article is distributed under the terms of the Creative Commons Attribution 4.0 International License (
http://​creativecommons.​org/​licenses/​by/​4.​0/​
), which permits unrestricted use, distribution, and reproduction in any medium, provided you give appropriate credit to the original author(s) and the source, provide a link to the Creative Commons license, and indicate if changes were made. The Creative Commons Public Domain Dedication waiver (
http://​creativecommons.​org/​publicdomain/​zero/​1.​0/​
) applies to the data made available in this article, unless otherwise stated.