01.12.2015 | Research article | Ausgabe 1/2015 Open Access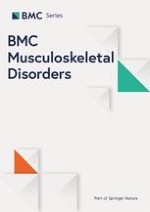 May osteoarticular infections be influenced by vitamin D status? An observational study on selected patients
Zeitschrift:
Autoren:

Valentina Signori, Carlo L. Romanò, Elena De Vecchi, Roberto Mattina, Lorenzo Drago
Wichtige Hinweise
Competing interests
The authors declare that they have no competing interests.
Authors' contributions
VS acquired data, contribute to the data analysis and interpretation, and drafted the manuscript, CLR participated in the design of the study, EDV performed statistical analysis and helped to draft the manuscript, RM revised critically the manuscript, LD designed the study and gave the final approval of the version to be published. All authors read and approved the final manuscript.
Abstract
Background
Vitamin D deficiency has been associated with a high number of health outcomes, and its role on the immune system has been deeply investigated in recent years, although poor data are still available on vitamin D status in orthopedic infections including those of prosthetic implants.
Methods
We focused on preoperative values of 25(OH)D in selected groups of patients with septic (Group A) or aseptic (Group B) prosthetic loosening, infective bone disease such as septic arthritis and osteomyelitis (Group C) and other orthopedic pathologies (Group D) to evaluate differences in the vitamin D status.
Results
A high prevalence of vitamin D deficiency was recorded among the study population (16.5 ± 5.4 ng/mL, mean ± SD). Interestingly, all patients with an infection presented a higher 25(OH)D concentration (17.7 ± 5.3 ng/mL) in respect to uninfected ones (15.1 ± 5.6 ng/mL). Significantly higher levels of 25(OH)D were observed in patients with prosthetic joint infection (18.5 ± 6.5 ng/mL), when compared with those presenting an aseptic loosening (13.6 ± 9.4 ng/mL).
Conclusions
Deficiency in vitamin D levels have been found in orthopaedic patients. Prosthetic joint infections seems to be associated to higher values of vitamin D in respect to other bone infections or to other orthopaedic conditions requiring surgery.
More studies are needed to improve the knowledge on vitamin D status in these patients and to better clarify the role of vitamin D in relation to osteoarticular infections.