08.09.2016 | Original Research Paper | Ausgabe 1/2017 Open Access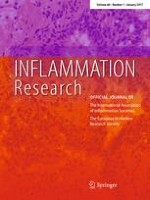 Monoclonal antibodies for human and porcine histamine
N

-methyltransferase (HMT) facilitate protein expression and localization studies
Zeitschrift:
Autoren:

Hubert G. Schwelberger, Johannes Feurle, Gunnar Houen
Wichtige Hinweise
Responsible Editor: Bernhard Gibbs.
Abstract
Objective
The lack of suitable antibodies for the histamine inactivating enzyme histamine
N
-methyltransferase (HMT) has so far prevented the direct analysis of HMT proteins in man and other mammals.
Methods
A series of monoclonal antibodies was produced by immunizing mice with human and porcine HMT expressed in vitro. Antibodies were characterized by immunoblotting and immunohistochemical staining.
Results
Six different monoclonal antibodies specific for human HMT and four different monoclonal antibodies specific for porcine HMT were obtained that can detect HMT with up to tenfold greater sensitivity than the most sensitive enzymatic assays currently available. Using these antibodies allowed us to confirm the expression and cellular localization of HMT in various human and porcine tissues, where the presence of the enzyme had previously been deduced from activity measurement and HMT mRNA analysis. Immunohistochemical staining of human and porcine tissue sections clearly showed that HMT is a cytosolic protein, which is localized in specific cells of most mammalian tissues.
Conclusions
The new monoclonal antibodies not only allow a comprehensive quantitative evaluation of the expression of HMT at the cellular level in man and other mammals but will also facilitate sensitive analyses of disease-associated alterations of this protein.