01.12.2018 | Research article | Ausgabe 1/2018 Open Access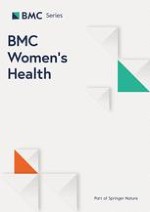 Predictors of abnormal cytology among HPV-infected women in remote territories of French Guiana
Zeitschrift:
Autoren:

Antoine Adenis, Valentin Dufit, Maylis Douine, Jerome Ponty, Laure Bianco, Fatiha Najioullah, Odile Kilié, Dominique Catherine, Nadia Thomas, Jean Luc Deshayes, Paul Brousse, Gabriel Carles, Claire Grenier, Vincent Lacoste, Vincent Molinie, Raymond Cesaire, Mathieu Nacher
Abstract
Background
Cervical cancer prevention using cervical cytology is insufficiently sensitive, a significant proportion of HPV-infected women having normal cytology.
The objective of the present study was to try to identify factors associated with abnormal cytology in HPV-infected women living in remote areas of French Guiana.
Methods
A study was conducted in women aged 20–65 years having HPV infections confirmed by HPV DNA detection using the GREINER-BIO-ONE kit. In addition to HPV testing, cytology was performed and classified as normal or abnormal. Demographic and life history variables, and infecting genotypes were compared between the normal and abnormal cytology groups.
Results
None of the demographic and life history variables were associated with cytology results. HPV genotype 53 was significantly associated with absence of cytological abnormalities whereas HPV 52, 58, 16 and perhaps 33 and 66 were independently associated with a greater risk of cytological abnormalities. When grouping HPV genotypes in different species, only species 9 (HPV 16, 31, 33, 35, 52, 58, 67) was significantly associated with abnormal cytology AOR = 5.1 (95% CI = 2.3–11.2),
P
 < 0.001.
Conclusions
It was not possible to predict which HPV-infected women will have cytological abnormalities or notfrom anamnesis. In this study HPV 53 seemed more benign than other HPV genotypes. On the contrary, species n°9, containing 5 of the genotypes contained in the nonavalent HPV vaccine, was significantly associated with more cytological abnormalities. HPV testing and vaccination with the nonavalent vaccine should be implemented in these remote parts of French Guiana.