01.12.2018 | Research article | Ausgabe 1/2018 Open Access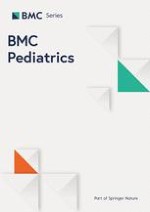 Predictors of breastfeeding duration in a predominantly Māori population in New Zealand
Zeitschrift:
Autoren:

Kathy M. Manhire, Sheila M. Williams, David Tipene-Leach, Sally A. Baddock, Sally Abel, Angeline Tangiora, Raymond Jones, Barry J. Taylor
Abstract
Background
Although breastfeeding duration in New Zealand's indigenous Māori is shorter than in non-Māori, we know little about barriers or motivators of breastfeeding in this community. The aim of this analysis was to identify predictors for extended duration of breastfeeding amongst participants drawn from predominantly Māori communities in regional Hawke's Bay.
Methods
Mother/baby dyads were recruited from two midwifery practices serving predominantly Māori women in mostly deprived areas, for a randomised controlled trial comparing the risks and benefits of an indigenous sleeping device (
wahakura)
and a bassinet. Questionnaires were administered at baseline (pregnancy) and at one, three and six months postnatal. Several questions relating to breastfeeding and factors associated with breastfeeding were included. The data from both groups were pooled to examine predictors of breastfeeding duration.
Results
Māori comprised 70.5% of the 197 participants recruited. The median time infants were fully breastfed was eight weeks and Māori women were more likely to breastfeed for a shorter duration than New Zealand European women with an odds-ratio (OR) of 0.45 (95% CI 0.24, 0.85). The key predictors for extended duration of breastfeeding were the strong support of the mother's partner (OR = 3.64, 95% CI 1.76, 7.55) or her mother for breastfeeding (OR = 2.47, 95% CI 1.27, 4.82), longer intended duration of maternal breastfeeding (OR = 1.02, 95% CI 1.00, 1.03) and being an older mother (OR = 1.07, 95% CI 1.02, 1.12). The key predictors for shorter duration of breastfeeding were pacifier use (OR = 0.28, 95% CI 0.17, 0.46), daily cigarette smoking (OR = 0.51, 95% CI 0.37, 0.69), alcohol use (OR = 0.54, 95% CI 0.31, 0.93) and living in a more deprived area (OR 0.40, 95% CI 0.22, 0.72).
Conclusions
Breastfeeding duration in this group of mainly Māori women was shorter than the national average. Increasing the duration of breastfeeding by these mothers could be further facilitated by ante and postnatal education involving their own mothers and their partners in the support of breastfeeding and by addressing pacifier use, smoking and alcohol use.