01.12.2016 | Research article | Ausgabe 1/2016 Open Access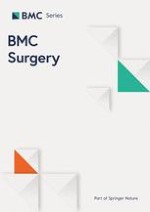 Prevalence, causes and management outcome of intestinal obstruction in Adama Hospital, Ethiopia
Zeitschrift:
Autoren:

Urgessa Soressa, Abebe Mamo, Desta Hiko, Netsanet Fentahun
Background
The results of this study will provide epidemiological and clinical information that will serve as an essential input for policy makers to design proper strategies to address IO. Moreover, the study results will serve as references for those who want to undertake research on the prevalence and causes of IO.
Methods
Study design and period
Hospital based cross sectional study design was conducted at Adama Hospital Medical College, drawing upon medical records dated January 1, 2011 to December 30, 2013. The data collection period was from February 1–15, 2014.
Study population
The study population included all patients admitted with diagnosis of IO at Adama Hospital Medical College during the three year period. The following types of patients were included: patients whose IO was managed conservatively without operation; patients who underwent an operation for IO; and patients who died due to a confirmed diagnosis of IO. Patients who had incomplete records (i.e., important information on causes and management outcome variables), or whose records were lost were excluded from further analysis.
Participant selection
A subsample of data was obtained from all patients admitted to the surgical ward of Adama Hospital Medical College with an IO diagnosis and treated from January 1, 2010 to December 30, 2012. Therefore, 262 patients were admitted for IO during the study period, the data of 242 patients were included for further study.
Data collection methods
The data were collected by reviewing the registration books using structured checklists. A check list was developed in the English language to collect important information such as age, sex, admission diagnosis, intra-operative findings, intra-operative procedures, duration of presentation, causes of IO, postoperative complications and management outcome. For data collection, two clinical nurses were recruited who were not part of the Adama Hospital Medical College staff. The Principal Investigator provided training for data collectors on how to complete the checklist, as well as the importance of data quality and relevance of the study. Another clinical nurse (a first-degree holder) supervised the data collection activities, ensuring the consistency and completeness of the checklist and providing appropriate support. The Principal Investigator oversaw the daily activities of data collectors and supervisor.
Data collection techniques and measurements
Patients that were admitted to surgical wards with the diagnosis of IO were initially identified from admission logbooks of surgical wards and operation theaters of the hospital from which the card number of patients was obtained. Using the cards as a reference, patients were identified, and relevant information was collected about patients admitted with the diagnosis of IO.
The concepts measured in this study were defined based on a review of relevant literature that has assessed similar key variables as well as earlier studies on managing outcome of IO in health institutions. For the purposes of this study, conservative management includes the management of patients with partial bowel obstruction or recurrent adhesive obstruction; it also includes the management of patients during the early postoperative period with naso-gastric tube NGT suction, intravenous (IV) fluids and frequent clinical reassessment. (The purpose of frequent clinical assessment is to rule out bowel strangulation, which may need operative management.) Operative management includes surgical exploration or operations performed on the abdomen to relieve the causes of obstruction.
A favorable outcome was achieved if patients did not develop either postoperative complication or death after conservative or operative management of IO. If the patient developed one or more postoperative complications (including wound infection, facial dehiscence, anastomotic leakage, developed septic shock, pelvic collection and pneumonia) and/or death this was considered an unfavorable outcome of IO.
Data processing, analysis, interpretation and presentation
Data were cleaned, coded and entered into the computer using Epi Data version 3.1, and were subsequently exported to SPSS version 16.0 for further analysis. Results were presented using frequency tables, graphs and percentage. Bivariate logistic regression analysis was done to determine crude statistical associations between independent variables and dependent variables (management outcome of IO). Variables with a
p
-value of less than 0.025 in binary logistic regression analysis were considered as a candidate to be entered into multivariate logistic regression. Multivariable analyses were used to isolate the independent predictor of management outcome of IO. Statistical significance was based on a
p
-value of < 0.05 with a confidence interval (CI) of 95 %.
Data quality management and collection
Before data collection, the checklists were assessed by principal investigator as well as facilitators and supervisors were trained for two days. To avoid interpersonal variation between data collectors, the same two data collectors were retained throughout the data collection process. Regular daily supervision by the Principal Investigator supported the consistency and completeness of checklists. The completed checklists were checked for their completeness and consistency at every step of data collection. After data collection and before starting data analysis, checklist completeness was rechecked.
Results
Discussion
Intra-operative procedures like bowel resection and anastomosis have significant statistical association with management outcome. Bowel resection and anastomosis has a three times high risk of developing an unfavorable outcome compared with patients without resection and anastomosis of bowel.
This study was subject to certain potential limitations. The use of secondary data confers lack of oversight about how the original data were collected. For instance, some patient information may have been missed or incorrectly recorded. This in turn may lead to under or over estimations of the finding. As much as possible, we tried to manage and minimize these limitations through careful selection of records of the patients.
Conclusions
In conclusion, small bowel obstruction was more prevalent than large bowel obstruction in this study. Intussusceptions and sigmoid volvulus were the leading causes of small and large bowel obstruction, respectively. Laparotomy was the most common means of IO management, while bowel resection and anastomosis was the most common intra operative procedure. The most commonly encountered postoperative complications were wound infection followed by facial dehiscence.
Our findings suggest that health professionals in the hospital and district should increase public awareness on IO by providing appropriate health information. Physicians should diagnose intestinal early and appropriate interventions should be taken on time before the intestine develops gangrene. Wound infection in the study area should be improved because it is the most common postoperative complication in the area. This can be decreased by appropriate surgical technique and wound care with sterile techniques. Card room staff should improve record keeping in the hospital because some handwriting was not readable and some charts were lost. Further research using prospective study design is warranted as a way to overcome the limitations of secondary data in the current retrospective research that preclude generalization to the whole population.
Abbreviations
AOR, adjusted odds ratio; CI, confidence interval; COR, crude odds ratio; IO, intestinal obstruction; LBO, large bowel obstruction; MPH, Master of Public Health; SBO, small bowel obstruction; SBV, small bowel volvulus; SD, standard deviation; SPSS, Statistical Packages for Social Science; WHO, World Health Organization
Acknowledgement
We would like to acknowledge the assistance of the Jimma University, College of Public Health and Medical Sciences in undertaking this research. We would also like to express our gratitude to officials and staff working in Adama Hospital Medical College; the educational office at this institution, study participants, data collectors and supervisors. Last but not least, we would like to thank Nicole Bergen from University of Ottawa in Canada for her valuable help in editing the English language of the manuscript.
Funding
This research was funded by Jimma University, College of Public Health and Medical Sciences.
Availability of data and materials
The datasets supporting the conclusions of this article are included within the article.
Authors' contributions
UN contributed to the conceptualization, conducted the literature review, design, analysis and the writing of the paper. DH, NF and AM contributed on research design, analysis, the conceptualization and writing the manuscript. All authors read and approved the final submitted paper.
Competing interests
The authors declare that they have no competing interests.
Ethics approval and consent to participate
The institutional review board of Jimma University College of Public Health and Medical Sciences approved the study. A formal letter of support was written from College IRB to Adama Hospital administrator's office, and the procedures were in compliance with Helsinki Declaration.
Open Access
This article is distributed under the terms of the Creative Commons Attribution 4.0 International License (
http://​creativecommons.​org/​licenses/​by/​4.​0/​
), which permits unrestricted use, distribution, and reproduction in any medium, provided you give appropriate credit to the original author(s) and the source, provide a link to the Creative Commons license, and indicate if changes were made. The Creative Commons Public Domain Dedication waiver (
http://​creativecommons.​org/​publicdomain/​zero/​1.​0/​
) applies to the data made available in this article, unless otherwise stated.