01.12.2018 | Research article | Ausgabe 1/2018 Open Access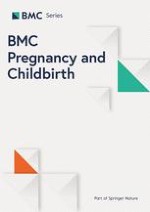 Safety of a condom uterine balloon tamponade (ESM-UBT) device for uncontrolled primary postpartum hemorrhage among facilities in Kenya and Sierra Leone
Zeitschrift:
Autoren:

Aparna Ramanathan, Melody J. Eckardt, Brett D. Nelson, Moytrayee Guha, Monica Oguttu, Zaid Altawil, Thomas Burke
Abstract
Background
Postpartum hemorrhage is the leading cause of maternal mortality in low- and middle-income countries. While evidence on uterine balloon tamponade efficacy for severe hemorrhage is encouraging, little is known about safety of this intervention. The objective of this study was to evaluate the safety of an ultra-low-cost uterine balloon tamponade package (named ESM-UBT) for facility-based management of uncontrolled postpartum hemorrhage (PPH) in Kenya and Sierra Leone.
Methods
Data were collected on complications/adverse events in all women who had an ESM-UBT device placed among 92 facilities in Sierra Leone and Kenya, between September 2012 and December 2015, as part of a multi-country study. Three expert maternal health investigator physicians analyzed each complication/adverse event and developed consensus on whether there was a potential causal relationship associated with use of the ESM-UBT device. Adverse events/complications specifically investigated included death, hysterectomy, uterine rupture, perineal or cervical injury, serious or minor infection, and latex allergy/anaphylaxis.
Results
Of the 201 women treated with an ESM-UBT device in Kenya and Sierra Leone, 189 (94.0%) survived. Six-week or longer follow-up was recorded in 156 of the 189 (82.5%). A causal relationship between use of an ESM-UBT device and one death, three perineal injuries and one case of mild endometritis could not be completely excluded. Three experts found a potential association between these injuries and an ESM-UBT device highly unlikely.
Conclusion
The ESM-UBT device appears safe for use in women with uncontrolled PPH.
Trial registration
Trial registration was not completed as data was collected as a quality assurance measure for the ESM-UBT kit.