01.12.2015 | Research article | Ausgabe 1/2015 Open Access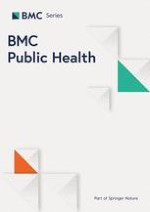 The Cedar Project: resilience in the face of HIV vulnerability within a cohort study involving young Indigenous people who use drugs in three Canadian cities
Zeitschrift:
Autoren:

Margo E. Pearce, Kate A. Jongbloed, Chris G. Richardson, Earl W. Henderson, Sherri D. Pooyak, Eugenia Oviedo-Joekes, Wunuxtsin M. Christian, Martin T. Schechter, Patricia M. Spittal, For the Cedar Project Partnership
Wichtige Hinweise
Competing interests
The authors declare that they have no competing interests.
Authors' contributions
MEP was responsible for the conception of the research question, statistical analysis, interpretation, and drafted the manuscript. KJ made significant contributions to the data interpretation and drafting of the work. CR made intellectual contributions to the content of the paper and interpretation of the data. EWH and SP made significant intellectual contributions to the interpretation of the analysis and drafting of the work in addition to providing cultural guidance. EOJ made intellectual contributions to the content of the paper and interpretation of the data. WC contributed to the data analysis and the draft of the work. MTS and PMS made essential contributions to the analysis and interpretation of the study and made critically important contributions to the intellectual content. Each author gave their final approval to this version of the manuscript to be published.
Author's information
MEP recently completed her PhD at the University of British Columbia (UBC) School of Population and Public Health (SPPH); KJ is a PhD candidate at UBC-SPPH and a trainee with the Centre for Health Evaluation and Outcome Sciences (CHEOS); CR is an Associate Professor at UBC-SPPH and a Research Scientist with CHEOS; EWH has Cree and Métis Ancestry, is an Elder and Knowledge Keeper, and an Adjunct Professor at the University of Northern British Columbia; SP is Cree, a Research Manager at the Canadian Aboriginal AIDS Network, and a Sessional Instructor at the University of Victoria in British Columbia; EOJ is an Associate Professor at UBC-SPPH and Research Scientist at CHEOS; WMC is from Splatsin Secwepemc Nation and is the elected Kukpi7 (Chief) of his community; MTS is the Chief Scientific Officer at the Michael Smith Foundation for Health Research and a Professor at UBC-SPPH; PMS is the Interim Associate Director of Research at the UBC Centre for Excellence in Indigenous Health, a Professor at UBC-SPPH, and a Research Scientist at CHEOS.
Abstract
Background
Indigenous scholars have long argued that it is critical for researchers to identify factors related to cultural connectedness that may protect against HIV and hepatitis C infection and buffer the effects of historical and lifetime trauma among young Indigenous peoples. To our knowledge, no previous epidemiological studies have explored the effect of historical and lifetime traumas, cultural connectedness, and risk factors on resilience among young, urban Indigenous people who use drugs.
Methods
This study explored risk and protective factors associated with resilience among participants of the Cedar Project, a cohort study involving young Indigenous peoples who use illicit drugs in three cities in British Columbia, Canada. We utilized the Connor-Davidson Resilience Scale to measure resilience, the Childhood Trauma Questionnaire to measure childhood maltreatment, and the Symptom-Checklist 90-Revised to measure psychological distress among study participants. Multivariate linear mixed effects models (LME) estimated the effect of study variables on mean change in resilience scores between 2011-2012.
Results
Among 191 participants, 92 % had experienced any form of childhood maltreatment, 48 % had a parent who attended residential school, and 71 % had been in foster care. The overall mean resilience score was 62.04, with no differences between the young men and women (
p
 = 0.871). Adjusted factors associated with higher mean resilience scores included having grown up in a family that often/always lived by traditional culture (B = 7.70,
p
 = 0.004) and had often/always spoken their traditional language at home (B = 10.52,
p
 < 0.001). Currently knowing how to speak a traditional language (B = 13.06,
p
 = 0.001), currently often or always living by traditional culture (B = 6.50,
p
 = 0.025), and having recently sought drug/alcohol treatment (B = 4.84,
p
 = 0.036) were also significantly associated with higher mean resilience scores. Adjusted factors associated with diminished mean resilience scores included severe childhood emotional neglect (B = −13.34,
p
 = 0.001), smoking crack daily (B = −5.42,
p
 = 0.044), having been sexual assaulted (B = −14.42,
p
 = 0.041), and blackout drinking (B = −6.19,
p
 = 0.027).
Conclusions
Young people in this study have faced multiple complex challenges to their strength. However, cultural foundations continue to function as buffers that protect young Indigenous people from severe health outcomes, including vulnerability to HIV and HCV infection.