01.12.2017 | Minireview | Ausgabe 1/2017 Open Access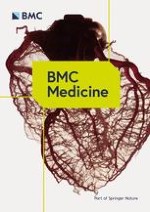 The genetics of gout: towards personalised medicine?
Zeitschrift:
Autoren:

Nicola Dalbeth, Lisa K. Stamp, Tony R. Merriman
Abbreviations
AHS
allopurinol hypersensitivity syndrome
GWAS
genome-wide association studies
NSAIDs
non-steroidal anti-inflammatory drugs
SNP
single nucleotide polymorphism
Background
New discoveries regarding the genetic basis of hyperuricaemia and gout, gene-environment interactions, and the pharmacogenetics of urate-lowering therapy (ULT) have increased the possibilities for personalised medicine approaches to be used in clinical practice. In current clinical practice, genetic testing is relatively expensive and performed only where there is a strong clinical need in diagnosis or pharmacogenomics. However, the cost of generating the entire genome sequence for an individual is now less than US$ 1000 and falling. Therefore, future healthcare approaches may include the availability of a curated electronic whole genome sequence so that a genetic result can be available instantly. Herein, we provide an overview of the current knowledge generated by genome-wide association studies (GWAS), and discuss the potential for translation of these findings into integrated personalised medicine approaches for hyperuricaemia and gout.
Genetics of hyperuricaemia and gout: recent discoveries
Translation of genetic discoveries into clinical practice: towards personalised medicine for gout management?
In current clinical practice, there are a few situations for which genetic testing can assist with diagnosis and decisions about management. Monogenic syndromes such as partial hypoxanthine-guanine phosphoribosyltransferase deficiency (Kelley-Seegmiller syndrome), phosphoribosyl pyrophosphate synthetase overactivity, or autosomal dominant tubulointerstitial kidney disease caused by UMOD pathogenic variants are rare, and routine testing for these mutations is not required for the vast majority of individuals with gout. People with glucose-6-phosphate dehydrogenase deficiency are at risk of severe haemolysis and methemoglobinaemia when treated with pegloticase, and screening for this condition (typically by enzyme activity, rather than genotyping) is recommended before commencing pegloticase. In addition, human leukocyte antigen (HLA) variant
HLA-B*5801
is an important risk factor for severe allopurinol hypersensitivity syndrome (AHS) [
40
], and therefore testing for this variant has been recommended in high risk populations (Han Chinese, other Asian populations) prior to commencing allopurinol [
41
].
These examples are isolated and specific, and current clinical practice does not routinely integrate genetic testing into gout management. A key question is how the new discoveries from GWAS of hyperuricaemia and gout can impact on clinical management of gout. Aside from identification of potential new therapeutic targets, genomic approaches may allow personalised assessment of prognosis, targeted lifestyle interventions, prediction of response to ULT, and prediction of adverse events to commonly used gout medications.
Personalised assessment of prognosis
In order to clarify the importance of these findings to clinical practice, there is a need for large, well-characterised cohorts in different populations that follow individuals through the stages of disease, from hyperuricaemia to crystal deposition, to first presentation most often with flare, to advanced disease with tophus and chronic arthritis. Specifically, these studies will need to address the question of whether testing of genetic variants has additional benefit over standard clinical assessment, including urate levels, imaging assessment of urate deposition, and other known risk factors such as kidney function.
Prediction of response to ULT
Prediction of adverse effects to commonly used gout medications
Future directions and conclusions
Rapidly progressive technology and disease-specific genetic discoveries have the potential to make personalised medicine a reality in many aspects of gout management, including risk assessment of disease progression, personalised lifestyle advice, selection and dosing of ULT, and prevention of serious medication adverse effects. Although major progress has been made through GWAS, there is a further need for large, well-characterised datasets that include different disease states, detailed pharmacology (including dose information, treatment response, adverse drug reactions) and lifestyle information. A further challenge is population-specific effects, meaning that discoveries in one population may not be translatable to other populations. In order to avoid increasing the disparities that are already evident in gout management [
69
,
70
], study of different populations will be essential, particularly of those with high prevalence of severe disease.
Acknowledgements
Not applicable.
Funding
ND, LS and TM are supported by the Health Research Council of New Zealand (grant number 14-527).
Availability of data and materials
Not applicable.
Authors' contributions
All authors drafted the manuscript, and approved the final version of the manuscript.
Competing interests
ND has received consulting fees, speaker fees or grants from Takeda, Teijin, Menarini, Pfizer, Ardea Biosciences, AstraZeneca, Fonterra, Crealta and Cymabay. LKS has received consulting fees from AstraZeneca. TRM has received consulting fees or grants from Ardea Biosciences and AstraZeneca.
Consent for publication
Not applicable.
Ethics approval and consent to participate
Not applicable.
Publisher's Note
Springer Nature remains neutral with regard to jurisdictional claims in published maps and institutional affiliations.
Open Access
This article is distributed under the terms of the Creative Commons Attribution 4.0 International License (
http://​creativecommons.​org/​licenses/​by/​4.​0/​
), which permits unrestricted use, distribution, and reproduction in any medium, provided you give appropriate credit to the original author(s) and the source, provide a link to the Creative Commons license, and indicate if changes were made. The Creative Commons Public Domain Dedication waiver (
http://​creativecommons.​org/​publicdomain/​zero/​1.​0/​
) applies to the data made available in this article, unless otherwise stated.