01.12.2018 | Research article | Ausgabe 1/2018 Open Access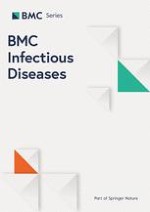 The impact of cathelicidin, the human antimicrobial peptide LL-37 in urinary tract infections
Zeitschrift:
Autoren:

Ibrahim H. Babikir, Elsir A. Abugroun, Naser Eldin Bilal, Abdullah Ali Alghasham, Elmuataz Elmansi Abdalla, Ishag Adam
Abstract
Background
The defense mechanisms of the urinary tract are attributed mainly to the innate immune system and the urinary tract urothelium which represent the first line of defense against invading pathogens and maintaining sterility of the urinary tract. There are only a few publications regarding cathelicidin (LL-37) and a urinary tract infection (UTI). This study was done to investigate the plasma and urine levels of human LL-37 in patients with UTI.
Methods
A case-control study was conducted at Omdurman Hospital, Sudan during the period from August 2014 to May 2017. The cases were patients with confirmed UTI and the controls were healthy volunteers without UTI. Sociodemographic and clinical data were obtained from each participant using questionnaires. Urine cultures and antimicrobial susceptibility were tested. Plasma and urine levels of LL-37 were determined using an enzyme-linked immunosorbent assay (ELISA) kit. SPSS (version 16.0) was used for analyses.
Results
Cases and controls (87 in each arm) were matched according to their basic characteristics. Compared with controls, the median (inter-quartile) LL-37 level in plasma [2.100 (1.700–2.700) vs. 1.800 (1.000–2.200) ng/ml,
P
 = 0.002] and in urine [0.900 (0.300–1.600) vs. 0.000 (0.000–1.000) ng/mg creatinine,
P
 < 0.001] was significantly higher in cases. There was no significant difference in the median plasma [2.1 (1.7–2.9) vs. 2.000 (1.700–2.400) ng/ml,
P
 = 0.561] and urine [0.850 (0.275–2.025) vs. 0.900 (0.250–1.350) ng/mg creatinine,
P
 = 0.124]. The uropathogenic
Escherichia coli
(UPEC) was the predominant isolate,
n
 = 38 (43.7%). LL-37 levels between the
E. coli
isolates and the other isolated organisms. There was no significant correlation between plasma and urine LL-37 levels (
r
 = 0.221), even when the data of the cases were analyzed separately.
Conclusion
LL-37 is notably increased among patients with UTI compared with normal control subjects. Severity of UTI increases the levels of LL-37. The increased level was not only in the patient's urine, but has also been observed in the patient's plasma. Detection of increased levels of LL-37 could help to differentiate subjects with suspected UTI. Accordingly, LL-37 could act as a good marker for diagnosing UTIs.