01.12.2017 | Research | Ausgabe 1/2017 Open Access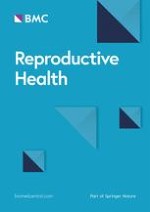 The long-term effects of adolescent pregnancies in a community in Northern Ghana on subsequent pregnancies and births of the young mothers
Zeitschrift:
Autoren:

Anne-Sophie Yussif, Anyetei Lassey, Gabriel Yao-kumah Ganyaglo, Eva J. Kantelhardt, Heike Kielstein
Abstract
Background
In Ghana, adolescents represent 22% of the total population. The rates of adolescent pregnancies are high. Of all births registered in the country in 2014, 30% were by adolescents, and 14% of adolescents aged between 15 and 19 years had begun childbearing. Pregnancies and deliveries of adolescents are accompanied by more risks as compared to older women. The aim of the study was to explore the long-term effects of adolescent pregnancies on subsequent pregnancies and births and on the socioeconomic status of the women.
Method
A cross-sectional interviewer-performed survey of a purposive sample of 400 women in one community of Northern Ghana was conducted. Relationships between the age at first pregnancy and complications such as cesarean section, preterm or stillbirth and others were explored in 143 patients using the statistical program SPSS (Statistical Package for the Social Sciences).
Result
Results show that adolescent women (<19 years at their first pregnancy) have an 80% higher risk for a cesarean section for the first and subsequent births as compared to older women (≥ 19 years). Furthermore, younger mothers have a 45% higher risk of stillbirths and a 30% increased risk of losing their baby within the first 6 weeks after birth. There was no difference in the socioeconomic status between the two age groups.
Conclusion
Adolescent pregnancies are risk factors for the outcome of subsequent pregnancies of these mothers. This study, for the first time, shows that not only the first pregnancy and birth of very young women are negatively influenced by the early pregnancy but also subsequent pregnancies and births. While this study is of a purposive sample of women in one community, the clinical relevance of this study should not only be interesting for healthcare practitioners in Northern Ghana and other African regions but also for prevention campaigns in these regions.