21.04.2018 | Original Research | Ausgabe 2/2018 Open Access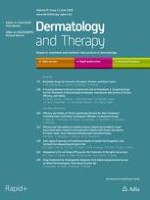 The Potential Public Health Impact of Herpes Zoster Vaccination of People Aged ≥ 50 Years in Japan: Results of a Markov Model Analysis
Zeitschrift:
Autoren:

Daisuke Watanabe, Akiko Mizukami, Katsiaryna Holl, Desmond Curran, Desirée Van Oorschot, Lijoy Varghese, Makoto Shiragami
Wichtige Hinweise
Electronic supplementary material
Abstract
Introduction
The aim of this study was to compare the public health impact of introducing two herpes zoster (HZ) vaccines into the vaccination programs for the Japanese population aged ≥ 50 years: a single-dose Varicella Vaccine Live (VVL) or a two-dose adjuvanted Recombinant Zoster Vaccine (RZV).
Methods
A multi-cohort static Markov model was developed to follow age cohorts (50–59, 60–69, 70–79 and ≥ 80 years) over their remaining lifetime. Japan-specific data inputs for the model were obtained from Japanese data sources. Age-stratified vaccine efficacy and waning rates were based on published clinical trial data. In the base-case analysis, vaccine coverage was assumed to be 40% for both vaccines, and compliance with second-dose of the RZV vaccine was set to 95%.
Results
Vaccination with RZV was projected to prevent approximately 3.3 million HZ cases, 692,000 cases of postherpetic neuralgia (PHN), and 281,000 cases of other complications, compared with the prevention of 0.8 million HZ cases, 216,000 PHN cases, and 57,000 other complications with vaccination with VVL. The number of individuals needed to vaccinate in order to prevent one HZ case ranged from 6 to 14 using RZV (depending on age and assumed second-dose compliance) and from 21 to 138 depending on age using VVL. By preventing a higher number of HZ cases and its complications, RZV vaccination led to fewer outpatient visits and hospitalizations than vaccination with VVL.
Conclusion
Both vaccines had a positive public health impact compared to no vaccination, but due to its higher vaccine efficacy, RZV demonstrated a superior public health impact compared with VVL.
Funding
GlaxoSmithKline Biologicals SA.