01.12.2016 | Debate | Ausgabe 1/2016 Open Access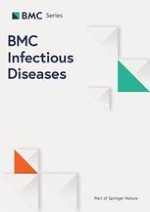 Towards cash transfer interventions for tuberculosis prevention, care and control: key operational challenges and research priorities
Zeitschrift:
Autoren:

Delia Boccia, Debora Pedrazzoli, Tom Wingfield, Ernesto Jaramillo, Knut Lönnroth, James Lewis, James Hargreaves, Carlton A. Evans
Abstract
Background
Cash transfer interventions are forms of social protection based on the provision of cash to vulnerable households with the aim of reduce risk, vulnerability, chronic poverty and improve human capital. Such interventions are already an integral part of the response to HIV/AIDS in some settings and have recently been identified as a core element of World Health Organization's End TB Strategy. However, limited impact evaluations and operational evidence are currently available to inform this policy transition.
Discussion
This paper aims to assist national tuberculosis (TB) programs with this new policy direction by providing them with an overview of concepts and definitions used in the social protection sector and by reviewing some of the most critical operational aspects associated with the implementation of cash transfer interventions. These include: 1) the various implementation models that can be used depending on the context and the public health goal of the intervention; 2) the main challenges associated with the use of conditionalities and how they influence the impact of cash transfer interventions on health-related outcomes; 3) the implication of targeting diseases-affected households and or individuals versus the general population; and 4) the financial sustainability of including health-related objectives within existing cash transfer programmes. We aimed to appraise these issues in the light of TB epidemiology, care and prevention. For our appraisal we draw extensively from the literature on cash transfers and build upon the lessons learnt so far from other health outcomes and mainly HIV/AIDS.
Conclusions
The implementation of cash transfer interventions in the context of TB is still hampered by important knowledge gaps. Initial directions can be certainly derived from the literature on cash transfers schemes and other public health challenges such as HIV/AIDS. However, the development of a solid research agenda to address persisting unknowns on the impact of cash transfers on TB epidemiology and control is vital to inform and support the adoption of the post-2015 End TB strategy.