01.12.2018 | Research article | Ausgabe 1/2018 Open Access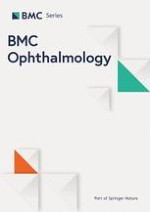 Trachoma in Yunnan province of southwestern China: findings from trachoma rapid assessment
Zeitschrift:
Autoren:

Min Wu, Zhu Lin Hu, Dan He, Wen Rong Xu, Yan Li
Abstract
Background
To understand the situation of active trachoma among children aged 6 to 8 years old and scarring trachoma among those aged 15 and over in Yunnan Province, South-western China.
Methods
A rapid assessment of trachoma was conducted to determine the presence or absence of trachoma in Yunnan. Through risk assessment, 9 sites in 8 suspected trachoma epidemic counties were selected. Trachoma Rapid Assessment was conducted in these areas afterwards. Within each sites, 50 students from grade one in local primary school and adults aged 15 and above with suspected scarring trachoma were examined by survey teams.
Results
A total of 450 children aged 6–8 years and 160 adults aged 15 and above were screened in 9 sites of 8 counties. Only 1 case of active trachoma was found. Detection rate of active trachoma in children was 0.2%(1/450) in all sites and 2% (1/50)in Pingbian County. Out of 150 adults only 1 case of TT and 1 case of CO were found in all the highest at risk communities. People with scarring trachoma were aged over 60 years.
Conclusions
The active trachoma was rarely seen and trachoma is unlikely to be a significant public health problem in Yunnan Province, South-western China.