01.12.2018 | Opinion | Ausgabe 1/2018 Open Access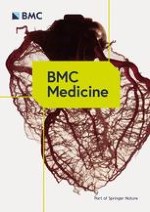 Utility of circulating tumor DNA in cancer diagnostics with emphasis on early detection
Zeitschrift:
Autoren:

Clare Fiala, Eleftherios P. Diamandis
Abbreviations
NSCLC
non-small cell lung cancer
PPV
positive predictive value
Background
A review of the literature highlights that the utility of using ctDNA for early cancer detection is contested. Therefore, we herein explore, in some depth, the significant difficulties of this approach and the considerable hurdles to the development of a ctDNA blood test for cancer in asymptomatic individuals.
Relevant calculations based on empirical evidence
Diagnostic specificity and sensitivity issues
Latest results and conclusions
Conclusion
Based on current knowledge and available technologies, ctDNA could be harvested and analyzed to signify cancer only when the tumor weight is in the range of 100 mg to 1 g or has an approximate diameter of ≥ 1 cm. In such cases, the ratio of ctDNA to normal DNA is expected to be within the range of 1:10,000 to 1:100,000. These tumor sizes represent large enough tumors visible by imaging and which are less likely to be curative by radical surgery. Therefore, it would be preferable for the test to be at least 100-fold more sensitive in order to detect tumors of 5 mm in diameter. The major limiting factor in achieving this detection sensitivity is sampling error due to limited blood availability. With such small tumors, the released ctDNA is unlikely to be present even at a single copy in a 10 mL blood draw. Complicating the interpretation is the fact that recent data suggests that mutations in circulating DNA could be found in a significant proportion of normal individuals. In this respect, the new molecular tumor marker, ctDNA, may suffer from the same limitations of classical protein circulating markers, namely low sensitivity and specificity, especially for early detection.
Two very recent studies indirectly confirm our predictions. Phallen et al. [
61
] claimed early cancer detection with 70% sensitivity and 95% specificity based on ctDNA sequencing, yet all their samples contained more than 0.01% tumor DNA, as we discussed in our recent publication [
43
]. Additionally, Cohen et al. [
64
] recently reported a combination of circulating tumor markers and ctDNA for early detection of non-metastatic cancers of the ovary, liver, stomach, pancreas, esophagus, colorectum, lung, and breast cancer. The reported sensitivities ranged from 69 to 98% for ovarian, liver, stomach, pancreas, and esophageal cancer, at > 99% specificity [
64
]. However, all of their patients were symptomatic at diagnosis.
Recently, the biotechnology company GRAIL performed a highly relevant study, presented at the 2018 ASCO Annual Conference [
65
,
66
], wherein they prospectively collected 1627 samples from 749 controls (no cancer) and 878 patients with newly diagnosed and untreated cancer (20 tumor types of all stages). The overall sensitivity of their blood ctDNA test was between 50 and 90% (stages I–III) but for some cancers (low Gleason grade prostate, thyroid, uterine, melanoma, and renal) the assay had less than 10% sensitivity. Specificity was fixed at 95%. GRAIL claimed that their ctDNA-based blood test detected multiple cancers at various stages with good sensitivity and high specificity, thus being a new, promising multi-cancer screening test. In a separate breast cancer study [
66
], including 358 patients with invasive breast cancer (mostly stage I–II) and 452 controls, GRAIL also reported, for symptomatically diagnosed breast cancer patients, average sensitivity values of 58%, 40%, and 15%, respectively, in triple negative, HER2-positive/hormone receptor-positive, and HER2-negative breast cancer subtypes, at 95% specificity. However, when patients were classified according to the mode of diagnosis (symptomatic versus screen-detected/asymptomatic), the sensitivities were 44% for symptomatic patients and only 10% for screened-detected/asymptomatic breast cancers.
These newly derived data from GRAIL fully support our notion that this method will be problematic in terms of both sensitivity and specificity for early cancer detection. Diagnostic effectiveness aside, it will also be necessary to address other important issues related to early cancer screening, including over-diagnosis and over-treatment [
51
]. Currently ongoing studies are expected to shed more light on this highly interesting area of cancer research.
Ethics approval and consent to participate
Not applicable.
Consent for publication
Not applicable.
Competing interests
EPD has an advisory role at Abbott Diagnostics. CF has no competing interests.
Publisher's Note
Springer Nature remains neutral with regard to jurisdictional claims in published maps and institutional affiliations.
Open Access
This article is distributed under the terms of the Creative Commons Attribution 4.0 International License (
http://​creativecommons.​org/​licenses/​by/​4.​0/​
), which permits unrestricted use, distribution, and reproduction in any medium, provided you give appropriate credit to the original author(s) and the source, provide a link to the Creative Commons license, and indicate if changes were made. The Creative Commons Public Domain Dedication waiver (
http://​creativecommons.​org/​publicdomain/​zero/​1.​0/​
) applies to the data made available in this article, unless otherwise stated.