01.12.2018 | Research | Ausgabe 1/2018 Open Access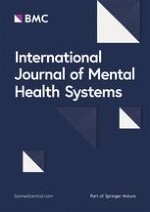 What are "good outcomes" for adolescents in public mental health settings?
Zeitschrift:
Autoren:

Kristina O. Lavik, Marius Veseth, Helga Frøysa, Per-Einar Binder, Christian Moltu
Abstract
Background
In line with the evidence-based paradigm, routine outcome monitoring and clinical feedback systems are now being recommended and implemented in youth mental health services. However, what constitutes a good outcome for young service users is not fully understood. In order to successfully monitor outcomes that are clinically and personally relevant for the service user that are to benefit from these systems, we need to gain more knowledge of what young service users value as meaningful outcomes of youth mental health services.
Aim
To contribute knowledge into what constitutes "good outcomes" from the experiences of adolescent service users in public mental health systems.
Methods
A qualitative in-depth study of the experiences and reflections from 22 adolescents aged 14–19 years, currently or recently being in public mental health services. The data material was analyzed using a systematic step-wise consensual qualitative research framework for team-based analysis.
Results
An overarching theme of outcome as having developed a stronger autonomy and safer identity emerged from the analysis, with the subsequent five constituent themes, named from the words of the adolescent clients: (1) I've discovered and given names to my emotions, (2) I've started to become the person that I truly am, (3) I've dared to open up and feel connected to others, (4) I've started saying yes where I used to say no, and, (5) I've learned how to cope with challenges in life.
Conclusion
"Good outcomes" in youth mental health services should be understood as recovery oriented, sensitive to developmental phases, and based on the personal goals and values of each adolescent client.