01.12.2017 | Research article | Ausgabe 1/2017 Open Access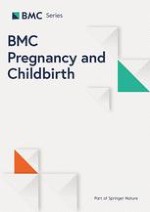 What influences birth place preferences, choices and decision-making amongst healthy women with straightforward pregnancies in the UK? A qualitative evidence synthesis using a 'best fit' framework approach
Zeitschrift:
Autoren:

Kirstie Coxon, Alison Chisholm, Reem Malouf, Rachel Rowe, Jennifer Hollowell
Wichtige Hinweise
Electronic supplementary material
The online version of this article (doi:
10.​1186/​s12884-017-1279-7
) contains supplementary material, which is available to authorized users.
Abbreviations
CASP
Critical Appraisal Skills Programme
FMU
Freestanding Midwifery Unit
QES
Qualitative Evidence Synthesis
Background
Methods
The synthesis reported here is a component study of the
Birthplace Choices
project, [
12
] which was designed to inform policy on 'choice' in relation to childbirth. The project included two linked reviews, which used a common protocol and then separated published literature into quantitative and qualitative reviews. This qualitative evidence synthesis (QES) is reported in line with the ENTREQ statement [
13
], and aimed to address the following research question:
What influences birth place preferences, choices and decision making amongst healthy women with straightforward pregnancies in the UK?
Data synthesis method
Given the policy focus for this QES, we carried out a framework synthesis [
14
,
15
], specifically a 'best-fit' framework synthesis [
16
,
17
]. The 'best-fit' approach is a novel methodological development, designed to incorporate relevant theories identified in the literature within a framework analysis. The authors of the 'best fit' approach suggest the method is 'suited to producing new conceptual models for describing or explaining the decision-making and health behaviours of patients' [
17
] (p.14). The approach requires that researchers identify an a–priori theoretical framework based on published theories or models, against which data from the review is coded. We considered theoretical approaches to decision-making [
18
–
20
] and behaviour change [
20
], but neither seemed directly applicable to the process of birth place decisions. Following Brunton et al's approach [
21
], we consulted with policy stakeholders, lay individuals and groups with experience and expertise in the review topic. Following these discussions, we chose to adopt an 'access' perspective, drawing on Khan and Bhardwaj's model [
22
], on the basis that the overall intention was to inform policy that aims to widen access to choice of place of birth. Interim findings from an initial scoping review were shared with a panel of key stakeholders, user representatives and lay members, and feedback used to make minor refinements to the best-fit model, resulting in a final model (established in July 2015) which formed the basis of the main analysis (see Fig.
1
).
×
Criteria for study inclusion
We included empirical studies (Jan 1992 to mid-March 2015) which contained qualitative data from qualitative or mixed method design studies on the birth place preferences, choices and decision-making of women users of maternity services. Only UK studies were included because the review was designed to answer a UK policy question, and we felt that there were benefits to understanding women's experiences in a single well-defined health care system with universal access to a full range of integrated maternity services. As far as possible, we only included data from healthy women with straightforward pregnancies. We included papers which reported on mixed-risk populations, but excluded findings which explicitly related to women with 'higher risk' pregnancies (based on NICE criteria [
2
]). Papers which reported only the views of birth partners or of health care professionals were excluded.
Search strategy and screening methods
We developed a comprehensive search strategy using a modified SPIDER approach [
23
] (see Additional file
1
). We searched the following databases: ASSIA (Proquest); CINAHL plus EBSCOHost; EMBASE (OvidSP); Medline (OvidSP); PsycINFO (OvidSP); Science Citation Index (Web of Science Core Collection); Social Sciences Citation Index (Web of Science Core Collection). The search strategy aimed to identify studies which explored choice, preference and decision-making amongst healthy women with straightforward pregnancies in relation to place of birth. Papers published in English between January 1992-March 2015 were sought, because these were thought likely to reflect women's experiences post-
Changing Childbirth
. Systematic reviews and reports which included UK and other countries were used solely to identify additional eligible studies; reference lists of included papers were also searched for additional studies.
Study selection
Two reviewers independently screened titles, abstracts and full text articles, applying the study eligibility criteria (see Additional file
1
for further details).
Quality assessment
Two reviewers (AC and KC) appraised included papers using the CASP qualitative checklist [
24
]. No papers were excluded from the review on the basis of quality.
Data extraction and synthesis
Two reviewers (AC and KC) extracted descriptive information about the studies using a proforma, cross-checked by RM.
The analytic framework was developed using a-priori themes and sub-themes from the best-fit model, using NVIVO (v10) [
25
]. Main headings from the 'Access to care' model (Fig.
1
) were entered into NVivo for the purposes of deductive analysis (e.g. 'Key theme 1: Information, knowledge and empowerment'). Sub-themes were drawn from the detailed examples beneath the key theme (e.g. 'information seeking' was an a-priori sub-theme of Key theme 1). Content from the findings sections of included papers was coded deductively, and data which did not 'fit' within the a-priori themes or sub-themes was placed into new inductive codes, and separated wherever possible into the four different birth settings (referring to birth in OU, AMU, FMU or home) for purposes of comparison.
Whilst this QES was in progress, members of the
Birthplace Choices
research team were additionally commissioned to carry out a rapid mixed-methods review of the literature on birthplace choices for the NHS England National Maternity Review [
26
], findings from which have subsequently been reported [
27
]. Analysis for this QES was conducted concurrently with the rapid mixed- methods review commissioned by the NHS Maternity Review. Two researchers (KC and AC) separately analysed the same body of qualitative evidence. KC led the data extraction and analysis for this QES and AC conducted the data extraction and analysis for the rapid mixed-methods review. The researchers then conferred, shared findings and discussed observed differences and inconsistencies.
Results
Discussion
The QES found that few women considered that they were given a 'real' choice of place of birth. Planning birth in hospital was considered straightforward and uncontested during pregnancy, such that it was often not considered a 'choice' at all, whereas a decision to give birth at home was more often experienced as tentative and uncertain throughout pregnancy and even during labour and birth. There was some evidence that this is also the case for planned FMU birth, but although six included papers came from settings where AMUs were an option, these contained little discussion of women's experiences of choosing AMU or accessing information about AMU services. For this reason, it is unclear whether planned AMU birth provokes the same uncertainties.
This synthesis also provided confirmatory evidence that past birth experiences, beliefs about birth risks and safety, preferences for particular service attributes (such as 'medical facilities' or 'relaxed, surroundings') and the views of family, friends, partners and health care professionals influence women's experience of choosing where to give birth. We have presented a new conceptual model to incorporate the new observations made in our QES into the original 'best fit' model. We acknowledge that this is an incremental development, that further confirmation (and refutation) is needed, and that the model proposed is likely to need to be revised as gaps in the evidence are addressed by new research. A particular area which requires more clarity is the extent to which women's preferences for birth and the birth environment are 'set', or might be something that women willingly revisit if they are presented with clear information about the choices open to them, and about the various attributes and potentials of different settings for birth. New evidence about women's experiences of choosing where to give birth in localities where AMUs are provided would also be valuable to inform the model.
Conclusion
Despite a national policy of offering women choice about place of birth, the evidence from studies conducted between the mid-1990s and 2010 shows that it was straightforward for low risk women to opt for hospital birth in the UK. Accessing home birth was more complex and contested and although the evidence on FMUs is more limited, it suggests that women wanting to opt for an FMU birth experienced similar barriers. Most of the evidence predates the recent expansion of AMU provision and the extent to which women experienced similar problems accessing AMUs is unclear.
Our findings suggest that women's preferences for different birth options, particularly for 'hospital' vs non-hospital settings, are shaped by their pre-existing values, beliefs and experience, and that not all women are open to all birth settings.
Acknowledgements
This review is one component of the
Birthplace Choices
project. The
Birthplace Choices
co- investigators are: Jennifer Hollowell (PI), Lisa Hinton, Kirstie Coxon, Rachel Rowe, Oliver Rivero-Arias and Miranda Dodwell.
We thank Joanne Forsey for assistance with title/abstract screening and Nia Roberts for her advice on the search strategy.
Funding
This paper reports on an independent study which is funded by the Policy Research Programme in the Department of Health. The views expressed are not necessarily those of the Department
Availability of data and materials
The datasets generated and/or analysed during the current study are not publicly available; this is a secondary analysis of data which are already in the public domain within included papers, however the dataset files are available from the corresponding author on reasonable request.
Author's contributions
JH conceived and developed the outline for the overall
Birthplace Choices
project; JH, KC and RM developed the protocol for this study with input from RR; JH, RR and KC adapted/developed the 'best-fit' model and carried out the PPI/stakeholder consultation; RM developed and ran the database searches; JH, RM, KC and AC carried out screening; KC and AC extracted data; KC and AC critically appraised the included studies. KC drafted the manuscript with input from all authors. All authors were involved in interpretation of data, review and revision of the draft manuscript and approval of the final version.
Competing interests
None.
Consent for publication
Not applicable.
Ethical approval and consent to participate
Not required.
Publisher's Note
Springer Nature remains neutral with regard to jurisdictional claims in published maps and institutional affiliations.
Open Access
This article is distributed under the terms of the Creative Commons Attribution 4.0 International License (
http://​creativecommons.​org/​licenses/​by/​4.​0/​
), which permits unrestricted use, distribution, and reproduction in any medium, provided you give appropriate credit to the original author(s) and the source, provide a link to the Creative Commons license, and indicate if changes were made. The Creative Commons Public Domain Dedication waiver (
http://​creativecommons.​org/​publicdomain/​zero/​1.​0/​
) applies to the data made available in this article, unless otherwise stated.