24.04.2020 | Themenschwerpunkt | Ausgabe 4/2020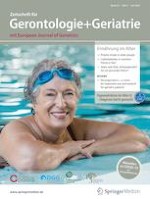 Carbohydrates in nutrition: friend or foe?
Zeitschrift:
Autoren:

Anne Großkopf, Andreas Simm
Abstract
Fats, proteins and carbohydrates are the main energy supplies in human nutrition. The ratio of these three has often been discussed within the nutritional sciences over the years. Carbohydrates were important for our ancestors since many carbohydrate-rich foods were easily storable without cooling in comparison to protein-rich or fat-rich food, such as meat or fish. While humans consumed a mostly low-calorie nutrition and experienced seasonal changes in food availability and abundance for a long time, food supply changed in the last 100 years. We are now living in abundance, leading to a drastic increase in man-made and chronic diseases, such as diabetes mellitus. High, unregulated blood sugar levels in combination with the accumulation of advanced glycation end products seem to be major causes for the development of diabetes. Therefore, it is under discussion how healthy carbohydrates are and if they have to be avoided in nutrition.