01.12.2015 | Research article | Ausgabe 1/2015 Open Access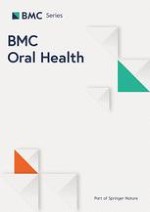 Description of total population hospital admissions for cleft lip and/or palate in Australia
Zeitschrift:
Autoren:

Jonathan Y. J. Lo, Nicky Kilpatrick, Peter Jacoby, Linda M. Slack-Smith
Wichtige Hinweise
Competing interests
The authors declare that they have no competing interests.
Authors' contribution
JL – Extracted and undertook initial organisation of data. Took lead on paper as student first author. NK – Assisted in developing idea for project. Involved in all stages from design of study and analysis to writing the paper, with emphasis on clinical input. PJ – Involved in statistical design, analysis and writing the paper. LS – Developed idea for paper. Involved in all aspects – from design, analysis to writing the paper. All authors read and approved the final manuscript.
Abstract
Background
Orofacial clefts are a group of frequently observed congenital malformations often requiring multiple hospital admissions over the lifespan of affected individuals. The aim of this study was to describe the total-population hospital admissions with principal diagnosis of cleft lip and/or palate in Australia over a 10 year period.
Methods
Data for admissions to hospitals were obtained from the Australian Institute of Health and Welfare National Hospital Morbidity Database (July 2000 to June 2010). The outcome variable was a hospital separation with the principal diagnosis of cleft palate, cleft lip or cleft lip and palate (ICD-10-AM diagnosis codes Q35-Q37 respectively). Trends in rates of admission and length of stay by age, gender and cleft type were investigated.
Results
A total of 11, 618 admissions were identified; cleft palate (4,454; 0.22 per 10,000 people per year), cleft lip (2,251; 0.11) and cleft lip and palate (4,913; 0.25). Admission age ranged from birth to 79 years with males more frequently admitted. Most admissions occurred prior to adolescence in cleft palate and cleft lip and through to late teens in cleft lip and palate, declining for all groups after 25 years.
Conclusions
This study identified population level trends in hospital separations for orofacial cleft diagnosis in Australia.