01.12.2017 | Study protocol | Ausgabe 1/2017 Open Access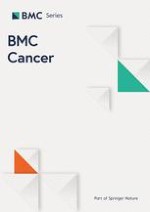 Effects of an interactive mHealth innovation for early detection of patient-reported symptom distress with focus on participatory care: protocol for a study based on prospective, randomised, controlled trials in patients with prostate and breast cancer
Zeitschrift:
Autoren:

Ann Langius-Eklöf, Marie-Therése Crafoord, Mats Christiansen, Maria Fjell, Kay Sundberg
Abbreviations
EORTC QLQ-C30
European Organisation for Research and Treatment of Cancer Core Quality-of-Life
HRQL
Health-Related Quality of Life
ICT
Information Communications Technology
MSAS
Memorial Symptom Assessment Scale
PROM
Patient Reported Outcome Measures
Background
Prostate and breast cancer patients' needs
Prostate and breast cancer are currently among the most common cancer diagnoses worldwide [
1
] and the most common cancer diagnoses for men and women respectively in Sweden [
2
]. Due to developments in the treatment of prostate cancer, survival rates have improved [
3
,
4
] but treatments come with a range of side effects, for instance urinary symptoms, bowel symptoms, pain, and fatigue, all of which affect patients' quality of life (QoL) negatively [
5
–
7
]. Many of these symptoms can be long-lasting [
7
–
9
]. Likewise, advances in treatment have significantly improved breast cancer survival. Surgical excision of the tumour has generally been the first choice treatment but is increasingly being preceded by neo adjuvant systemic therapy. Similarly, this type of treatment regularly has side effects, including fatigue, dyspnoea, pain, nausea/vomiting, constipation and anxiety [
10
,
11
], all of which impose substantial morbidity and burden on patients and their families and impact negatively on patients' QoL, functioning and body image [
12
,
13
].
Symptoms of cancer and side effects of treatment vary [
14
]; consequently, care and support should be based on the needs of the individual patient [
7
–
9
,
15
]. Most patients in treatment remain living at home and this generally involves a degree of self-sufficiency in managing symptoms and side effects (self-care) including skills and knowledge concerning how to find and use information in regards to one's health [
16
–
18
]. Currently, cancer patients may not receive adequate support to manage symptoms and side effects during treatment, resulting in a large number of patients visiting emergency departments, many of whom have to be hospitalised [
19
–
23
]. It has been concluded that self-care strategies are not a central focus for health care staff and patients [
24
–
28
] despite evidence that improvement in symptom management and self-care ability may lead to a faster return to daily activities and work [
29
,
30
].
Patient reported outcome measures (PROMs) and digitalization
Many cancer care providers have begun to incorporate patient-reported outcome measures (PROMs) into clinical practice, to support patients' to be active in self-care and to identify when medical or nursing care interventions are needed [
31
–
33
]. A PROM includes any aspect of a patient's health status (including disease symptoms, functioning and Health-related Quality of life-HRQoL) that is directly reported by the patient with no interpretation of the patient's responses by a caregiver or anyone else [
34
]. Using PROMs in practice has been shown to improve patient-provider communication, facilitate early detection of problems, and to increase patient satisfaction [
35
–
37
]. For some time, it has been recognized that digital solutions can be of great assistance in these objectives [
36
,
38
]. Therefore, evidence-based information and communication technology (ICT) which can contribute to early detection of symptoms and side effects within cancer care, is an urgent area for research, as this can aid prompt management, and increase patient safety and satisfaction.
Mobile technology
Studies including technology for monitoring symptoms and providing self-care advice for cancer patients have been web-based [
39
,
40
] or mobile -based [
41
]. The results show that interventions are user-friendly and feasible in clinical practice [
41
,
42
] and increase patient-clinician communication [
43
]. The results also reveal effects, although small, on symptom management and symptom burden [
40
]. During the last decade there has been an increase in the number of scientific publications within the field of mobile health (mHealth) [
44
]. The vast majority concern the use of text messaging [
44
] but the use of apps is increasing, although research on its impact is scarce [
45
]. However, many apps focus on restricted aspects of the disease and hence risk failing to detect the multiple facets of the condition [
45
]. Moreover, apps have, among other issues, been criticized for lacking interactivity and for having content that is not relevant to users [
44
,
46
]. Few studies exist on clinical outcomes and cost-effectiveness of using smartphone apps in health care [
46
].
The development of an ICT platform - Interaktor
We have developed an ICT platform with an interactive app that takes into account the different needs patients may experience as they manage symptoms and concerns related to an illness. The platform is developed as part of a formal cooperation between the research group and a Swedish Company, Health Navigator (HN) specialising in health care management. Interaktor includes a web interface and an app that is downloaded onto a smartphone or a tablet. The components are: 1) patients' assessment of the occurrence, frequency and distress level of symptoms, 2) a web interface for the healthcare providers, for monitoring patients' data in real time, 3) an alert function, based on a risk assessment model, which sends alerts to the nurses via text message (SMS), 4) access to evidence-based self-care advice related to symptoms and links to relevant websites, 5) graphs of symptom report history. The web interface functions both as an aid in patient-clinician communication about symptoms and self-care and as a decision aid for health care personnel managing symptoms. The reported data is stored at a designated secure server at HN (Fig.
1
).
×
Development was guided by the framework of The Medical Research Council (MRC) [
47
] which recommend that complex interventions should be developed, tested and implemented in a process that encompasses three stepwise phases: i) defining and understanding the problem and the context; ii) developing the intervention and; iii) developing and optimizing the evaluation. The design and content of the app is based on the results of literature reviews and produced in a collaborative effort with patients and health care staff.
Aim and hypothesis
This study aims to evaluate the effects of the interactive ICT platform (Interaktor) developed for this project, on patients with breast cancer during neo adjuvant chemotherapy treatment and patients with locally advanced prostate cancer during treatment with radiotherapy respectively. The main hypothesis is that the use of the platform will improve clinical management, reduce costs and promote safe and participatory care. Furthermore, the study population enables investigation of whether the intervention effects are generic. The specific research questions are:
1.
Will using the app during treatment for breast and prostate cancer respectively:
Minimize symptom burden?

Enhance participatory and meaningful care?

Improve the capacity to access, understand, communicate and use health information for health promoting behaviours?

Impact the QoL positively, or affect disease progress and health care costs?
2.
How does a person's inner strength (sense of coherence) influence intervention effects?
3.
How feasible, user-friendly and accepted is the platform according to patients and health professionals?
4.
Are there any differences in study outcomes regarding diagnosis?
Design and methods
The study has a prospective, repeated measure RCT design including patients with breast cancer during neo adjuvant chemotherapy treatment and patients with locally advanced prostate cancer during radiotherapy.
Discussion
For some time now, mHealth has been predicted to be a future disruptive innovation which may revolutionise the way health care is organised [
60
–
63
]. The development and implementation of digital solutions have been encouraged by policymakers as they have been anticipated to decrease the rising health care costs which are due to an ageing population and technical advances in treatments [
60
,
62
]. However, a plethora of articles are concerned with why the vast majority of eHealth, tele health or mHealth projects fail [
45
,
64
]. Authors have called for studies which can provide solid and generalizable results, as well as studies considering context, values and more qualitative aspects of health technology evaluation and implementation [
65
–
67
].
Studies on clinical outcomes and cost-effectiveness of apps are sparse [
46
]. Since the launch of this study, promising results have emerged indicating that mHealth can have a positive effect on cost-effectiveness as well as patient safety. Basch [
68
] found that monitoring PROM via a computer tablet during cancer treatment improved HRQoL and resulted in fewer admissions to an emergency room or hospitalisations compared to the control group. This suggests that mHealth could function as a cost-effective method to promote communication between patients and clinicians, and to enable health care staff to tailor the care to the individual patient's needs. In a study by Drott [
69
] the results showed that reporting side effects during treatment for colorectal cancer via a mobile phone based system reinforced the patient's experience of being involved in their care.
The results of this study will provide helpful knowledge and insights into the effects of using an app for monitoring and managing symptoms and side effects during cancer treatment in a population consisting of both breast and prostate cancer patients. The size and characteristics of the cohorts will allow inferences on differences in effect between sex/diagnosis to be drawn, factors which have been found to influence attitudes and usage of mobile health technologies [
70
–
73
].
Funding
The project is funded by The Kamprad Family Foundation for Entrepreneurship, Research & Charity, the Swedish Research Council, the Swedish Research Council for Health, Working Life and Welfare, the Swedish Cancer Foundation, and Karolinska Institutet. Funds are provided for personnel and material. No funding source will be involved in decisions regarding future submission of results. None of the funding sources had any role in designing the study, nor will they be involved in the execution, analysis or interpretation of the data.
Availability of data and materials
The future dataset(s) supporting the conclusions of the study will be available upon request.
Ethical approval and consent to participate
Ethical approval has been obtained from the Regional Ethical Review Board in Stockholm (record number 2013/1652–31/2). All patients to be included in the study will be given oral and written information underscoring the voluntary nature of participation. All participants who agree to participate will sign a written consent form. Logged participant data will be accessible only to researchers in the group and health personnel managing reports and generated alerts when caring for the patient. Only the researchers in the research group will be able to access additional data on participants such as all data collected via questionnaires and in interviews. Data and any other information on participants, collected for, used in or generated by this project will not be used for any other purpose. The results will be presented in such a way that no participant can be identified.
Consent for publication
Not applicable.
Competing interests
The authors declare that they have no competing interests.
Publisher's Note
Springer Nature remains neutral with regard to jurisdictional claims in published maps and institutional affiliations.
Open Access
This article is distributed under the terms of the Creative Commons Attribution 4.0 International License (
http://​creativecommons.​org/​licenses/​by/​4.​0/​
), which permits unrestricted use, distribution, and reproduction in any medium, provided you give appropriate credit to the original author(s) and the source, provide a link to the Creative Commons license, and indicate if changes were made. The Creative Commons Public Domain Dedication waiver (
http://​creativecommons.​org/​publicdomain/​zero/​1.​0/​
) applies to the data made available in this article, unless otherwise stated.