01.12.2010 | 2010 SSAT Plenary Presentation | Ausgabe 12/2010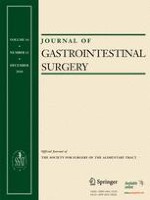 Elective Surgery for Diverticulitis is Associated with High Risk of Intestinal Diversion and Hospital Readmission in Older Adults
Zeitschrift:
Autoren:

Anne O. Lidor, Eric Schneider, Jodi Segal, Qilu Yu, Richard Feinberg, Albert W. Wu
Wichtige Hinweise
This study was funded in part by the 2009 American Gastroenterological Association Foundation's Designated Outcomes Award in Geriatric Gastroenterology.
Discussant
Dr. Bridget N. Fahy (Houston, TX):
I congratulate Dr. Lidor and her colleagues for a really important study. I do surgical oncology, and I think second only to breast, diverticulitis is the biggest moving target that any of us are facing right now. So I really applaud you for focusing on a very important topic. And I have a couple of questions.
Did you have any information about the time from which the patients were admitted to the time that they went to their operation? It may have been that that emergent group had failed IV antibiotics for a while and had a percutaneous drainage that failed to resolve thereafter, so on and so forth.
And my second question is, you mentioned, particularly in the paper, which is very nicely written, about thethat marked difference in mortality, particularly in the elective group. And I'm wondering if you can comment on why you think that the that mortality was even more pronounced than what you saw in the emergency group.
Closing discussant
Dr. Anne O. Lidor:
For the first question, we broke our patients into two groups: an elective group and an emergency/urgent group. The elective group included patients who had a primary diagnosis of diverticulitis, were admitted on an elective basis, and had their surgery on the same day as their admission.
The emergency/urgent group included patients that were classified as having an emergency admission or an urgent admission. That would actually include patients who came in with fecal peritonitis and went right to the operating room, but it also includes patients that were admitted and failed intravenous antibiotics or some other type of therapy prior to going to the operating room.
As far as the second question: the emergency group likely includes patients that were thought to be too high risk to have been offered elective surgery and are only presenting as emergencies, which leads to uniformly worse outcomes across the board. The patients in the elective group are obviously a highly selected group of patients, because those are patients that, by definition, are already thought to be healthy enough to undergo surgery. Therefore I think that the most likely explanation for the more pronounced effect noted in the elective group is secondary to multiple factors that you can't adjust for, such as lack of physiologic reserve, or inability to cope with intraoperative or postoperative stress. That's actually very hard to account for when you are looking at a claims-based database.
Discussant
Dr. Shimul A. Shah (Worchester, MA):
I guess the question that I have would be, how do we know that a 12% intestinal diversion rate in the elderly people is actually high? Maybe in this age group that would be expected as well as a high of 30% readmission rate for the elective group. Maybe those are normal numbers.
Closing discussant
Dr. Anne O. Lidor:
If you look in the literature, the reported range for an ostomy during an elective colectomy ranges anywhere from 2% to 10.5%. So even if we look at all comers, almost 13%, that's already higher than what is in the literature.
One thing that I should mention, however, is that it's a little bit difficult using this database to clarify which of those patients actually got their ostomies at the time of their initial operation and which patients received an ostomy during a subsequent operation during the same admission. That is, let's say you did the operation, you weren't happy with the anastomosis, and you gave them a diverting ostomy; but it also includes patients on whom you did the surgery, they may have leaked while they were still in the hospital, and went back to the operating room and got an ostomy. So it's a little bit hard to look at that as a strict number.
Abstract
Purpose
This study seeks to compare outcomes (in-hospital mortality, colostomy rates, and 30-day readmission rates) in older adult patients undergoing emergency/urgent versus elective surgery for diverticulitis.
Methods
Data were derived from the 100% Medicare Provider Analysis and Review (MEDPAR) inpatient file from 2004–2007. All patients 65 years of age and above with a primary diagnosis of diverticulitis that underwent left colon resection, colostomy, or ileostomy were included. The primary outcome variable was in-hospital mortality. Secondary outcome variables included intestinal diversion, 30-day post-discharge readmission rates, discharge destination, length of stay, and total charges. Patients were grouped in two categories for comparison: emergent/urgent (EU) versus elective surgery, as defined by admission type. Multivariate analysis was performed adjusting for age (categorized by five groups), gender, race, and medical comorbidity as measured by Charlson Index.
Results
Fifty-three thousand three hundred sixteen individuals were eligible for inclusion, with 23,764 (44.6%) in the elective group. On average, EU patients were older (76.8 vs. 73.9 years of age,
p
 < 0.001) and less likely to be female (65.4% vs. 71.1%,
p
 < 0.001). EU patients had higher in-hospital mortality (8.0% vs. 1.4%,
p
 < 0.001), higher intestinal diversion rates (64.2% vs. 12.7%,
p
 < 0.001), and higher 30-day readmission rates (21.4% vs. 11.9%,
p
 < 0.001) and the worse outcomes persisted even after adjustment for risk factors. Unadjusted and adjusted mortality rates dramatically increased by age, although the affect of age on mortality was more pronounced in the elective group where mortality rates ranged from 0.56% in patients 65–69 years old to 6.5% in patients 85+ years old. The rates of ostomy and 30-day readmission generally increased with age, with worse outcomes noted particularly in the elective group.
Conclusions
As expected, older adults undergoing emergent/urgent surgical treatment for diverticulitis have significantly increased risks of poor outcomes compared with elective patients. While advancing age is associated with a substantial increase in mortality, intestinal diversion and 30-day readmission after surgery for diverticulitis, this affect is especially evident among patients undergoing elective colectomy. Our data suggest that given the considerable risk of prophylactic colon resection in elderly patients with sigmoid diverticulitis, a reappraisal of the proper role of elective colectomy in this population may be warranted.